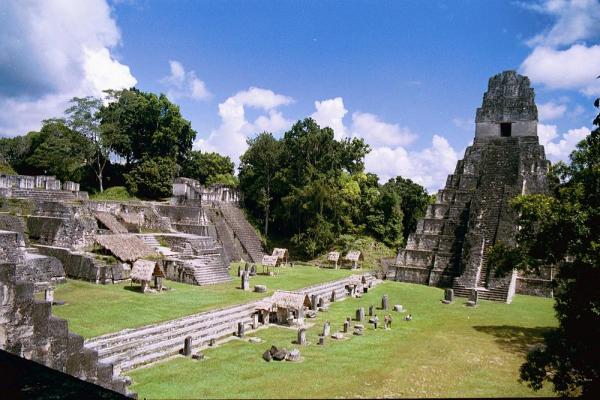 Hidden within Guatemala's El Peten jungle is Tikal, the largest ruined city of the Maya Classic Period. The site encompasses at least 3,000 buildings including temples that loom above the forest. It consists of nine groups of courts and plazas built on hills above surrounding swamps, all interconnected by bridges and causeways. Before its decline, Tikal was home to an estimated 100,000 Maya. In 1979, Tikal and its surrounding park were declared a
UNESCO World Heritage Site.
Explore Tikal for yourself on a
Guatemala tour.