When is the best time to visit Mexico?
The best time to travel to
Mexico
is during the
dry season between November and April,
when the weather is at its sunniest and driest. These months are ideal for enjoying golden beaches, lush mountains, colonial towns, and ancient Mayan ruins. However, as this is peak tourist season, expect soaring prices and hectic crowds, especially during the holidays in December and February.  
Although the vibrant country is a year-round destination, there are two seasons in central and southern Mexico. The
rainy season lasts from May to October
, and the dry season is between the middle of November and April. During the wet season, showers usually only last a few hours in the afternoon, but watch out for hurricanes when traveling to the coast in September and October.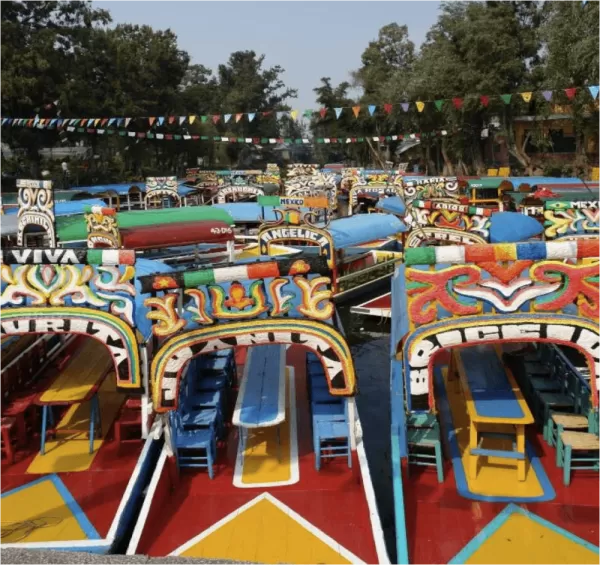 Expect a stunning array of natural and cultural attractions across the different regions when visiting Mexico. 
The
Yucatan Peninsula
has ancient ruins, long stretches of beach, the Sian Ka'an Biosphere Reserve, and colonial cities to explore. 
Oaxaca
offers sun-soaked beach towns to explore, mountain ranges to hike, and a capital city with some of the best local cuisine. 
Mexico City
is the country's cultural melting pot, a sprawling metropolis with something for everyone in the busy streets and plazas. 
An almost year-round dry climate in northern Mexico
makes it ideal for
cruising Baja Peninsula
and the Sea of Cortez. For this destination, avoid booking in September or October as there might be hurricanes. 
Copper Canyon
with options of trekking, camping, and trail adventures in
North America's
most gigantic canyon. This location receives very little precipitation, so it's a great spot all year. 
When choosing when to go to Mexico, it's worth considering your itinerary, as the climate can vary from state to state.
At a Glance
Dry Season:
November to April
Wet Season:
May to October
Shoulder Months:
November and May
High Season:
December to April, but especially December (Christmas) and February (spring break)
Hurricane Season:
September and October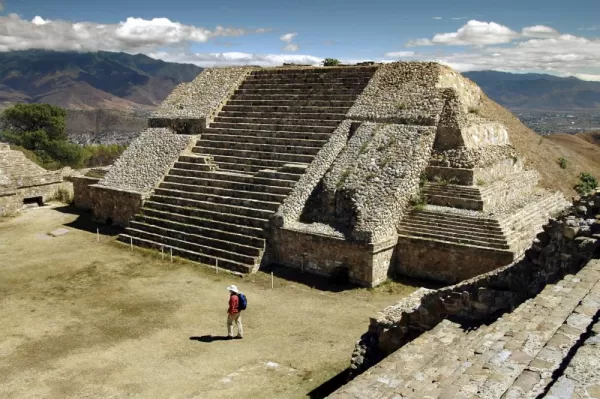 Dry Season (November to April)
Best For:
Beaches, cruises, archaeological sites, whale watching in the Pacific, butterfly migration, bird watching.
Holidays:
Day of the Dead (November 1-2), Carnaval (February/March), Christmas Celebrations (December 12 to January 6), Candelaria (February 2), Holy Week/Semana Santa (March/April)  
The dry season in Mexico sees the sunniest and driest months typically between December and March.  
From November to January, cold wintry air from the United States and Canada blows down towards the Gulf of Mexico, which can cause sudden drops in temperature, wind, choppy waters, and rain. 
While northern Mexico is generally hot with hardly any rain, snow from the mountains in the Sierras can cause the temperature to drop. 
Southern Mexico can get hot and humid, but the rains during the wet season cool things down. In elevated areas, things are generally temperate.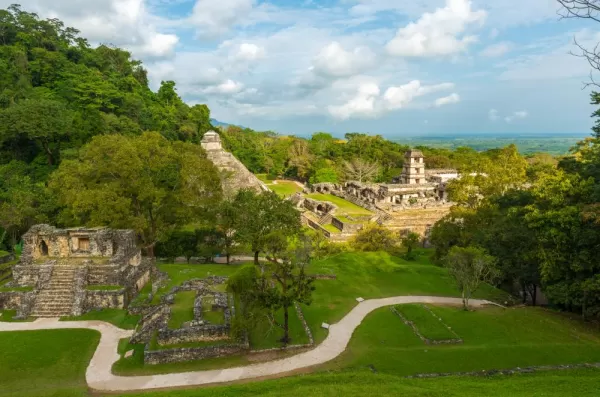 For those who want to explore
ancient sites
, the dry season is typically the best time to visit Mexico to see the Mayan ruins. 
Destinations like Tulum on the eastern coast are ideally explored in November and December when hurricane season is over, but most crowds haven't arrived. November to February are the best months to visit Uxmal and Chichén Itzá in the
Yucatán Peninsula
as the humidity is lower and the heat is manageable. 
In the southern state of 
Chiapas
, it's best to explore the Yaxchilan Maya Ruins and Bonampak on the jungle's Usumacinta River between November and April. December and January are the coldest months, with less rain, blue skies, and pleasant temperatures.  
With the temperate climate across most of Mexico, this is the perfect season for outdoor activities like
cycling
and
kayaking
. Make the most of the beautiful weather by swimming at sunny beaches,
snorkeling and scuba diving
at the Mayan Riviera, or
hiking along epic mountain trails
. 
January to March marks the best time for
whale watching
in Baja California, as the humpbacks and gray whales journey across the Pacific. 
Monarch butterflies also migrate to the lush forests of Central Mexico in January and February.
Cruising
season kicks off in March.  
While events like the Day of the Dead in November and Carnaval in February or early March offer unique experiences, expect popular attractions to get even more packed during these dates. Other peak tourist months include December and February, as flocks of travelers escape the winter and head to sunny Mexico for Christmas, New Year, and spring break. Travel in November or January to avoid the heaviest of crowds.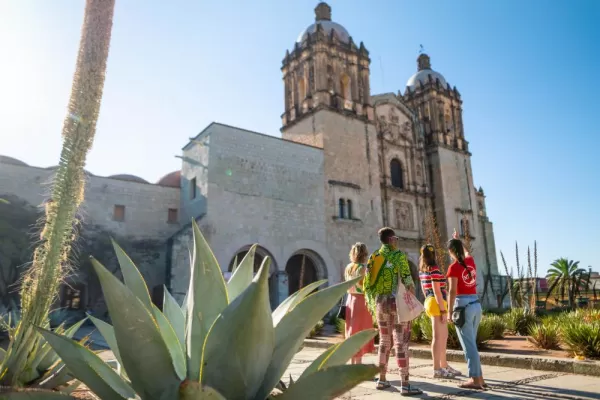 Wet Season (May to October)
Hurricane Season:
August to October
Best For:
Surfing, whale sharks in the Caribbean, fewer tourists
Events:
Día de San Juan/St John's Day (June 24), Guelaguetza Festival in Oaxaca (last two Mondays in July), Mexican Independence (September 15,16)  
The wet season begins in May, with temperatures rising and rainfall starting in the southern regions. By June, rains become more frequent, as showers come for a few hours in the afternoon. It's best to avoid the coast during peak hurricane season in September, as intense storms and choppy waters may put a damp on your vacation, especially in the Pacific.  
While the hottest months are May and June, weather in central and southern Mexico remains hot and humid throughout the wet season. Central Mexico is significantly wet, with rainfall mostly coming in heavy bursts in the afternoon. Meanwhile, hurricane season is most turbulent in coastal areas. In the mountains, evenings are chilly all year round. Northern Mexico remains mostly dry during these months, but temperatures can soar up to 40C (104F) between May and September.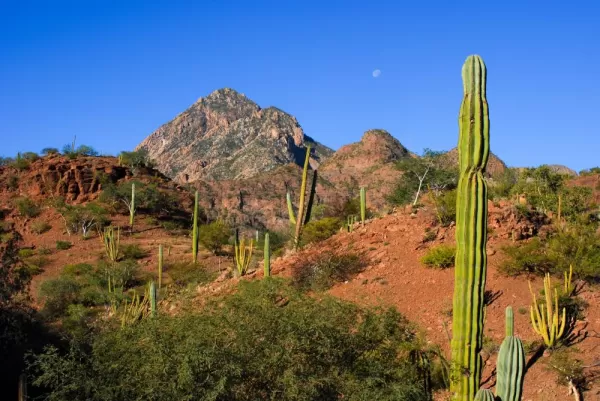 Surfing is a year-round activity, but expert surfers chase the biggest and most consistent Pacific swells from May to October, while June and August are especially gnarly along the Pacific coast. On the other side of the country, the wet season brings
whale sharks to the Caribbean coast
. These gentle giants are spotted swimming in the waters off the coast of the Yucatan Peninsula between May and September.
​The best month to visit Mexico for rafting is October, though rivers are easily accessible year-round.
The higher risk of rain from May to October makes these months a low season for travelers. If you don't mind a little rain, it may be worth booking a Mexico vacation during the wet season (though we recommend skipping August, September, and October to avoid the worst of the hurricanes). 
There are still plenty of sunny days in May and June, making these quiet months a great time to visit popular destinations like Mexico City,
Cancun
,
Tulum
, and Chichen Itza.  
For more information about Mexico trips and exploring the different regions of the country, 
contact one of our Adventure Life travel experts
 to start planning a getaway.