I expected this week to be quite relaxed with Nana too dizzy and weak to be up for doing a lot. To my pleasure, that has not been the case at all! Sure, the first night Nana needed help traversing the 2 flights of stairs between our cabin and the dining room. The next day, though, she tried her first zodiac ride. She still felt a bit shaky and stayed in the bottom of the skiff, propped against the side allowing the sea breezes to fill her lungs.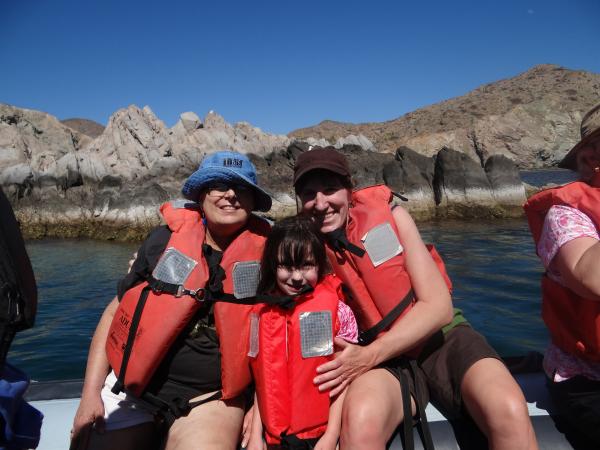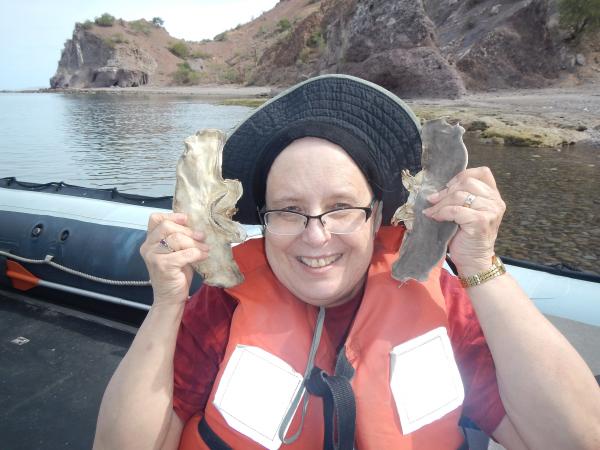 By the next day, she signed up for two zodiac rides, both perched on the tube and actively sighting wildlife. She told me how they had seen Mobula Rays jumping, dozens of sea birds, a sea lion and a humpback whale. She felt so confident on her zodiac excursions that she sent Samantha and I off to try the other adventures while she made friends with our shipmates.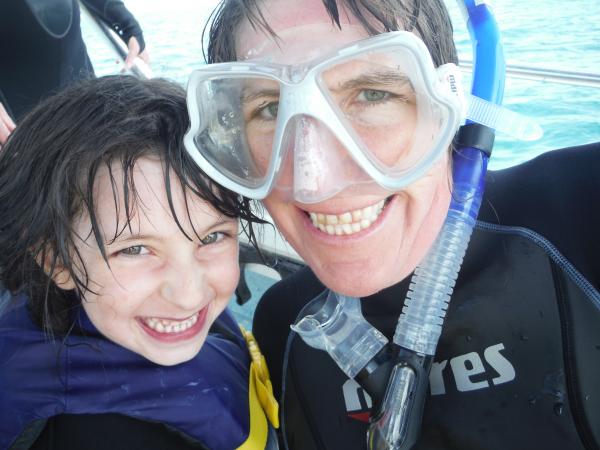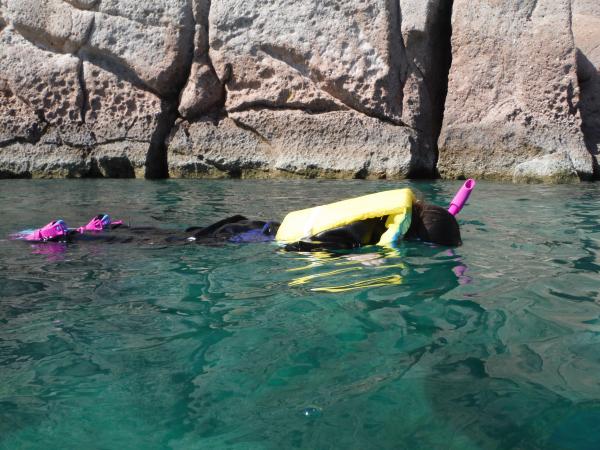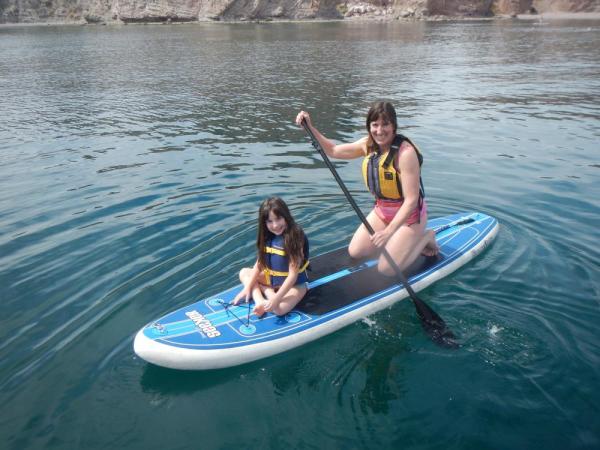 So… Samantha and I tried out snorkeling for her first time in the ocean. We saw sea stars, Sargent Major fish, and … Then we went on a stunning burro ride up into the desert hills. It couldn't have been more picturesque with lone cacti and even an oasis area that had tangled palm trees surrounding a freshwater lagoon.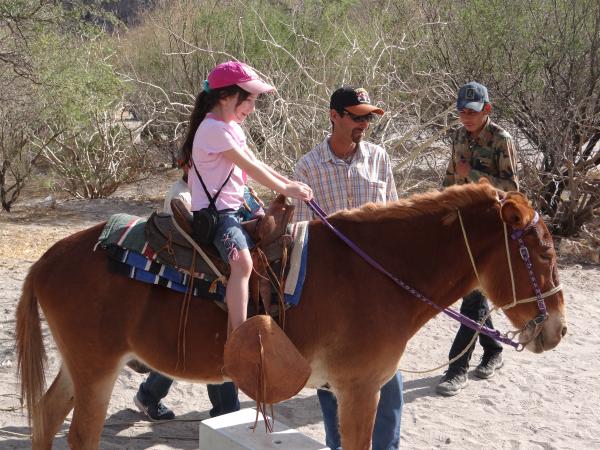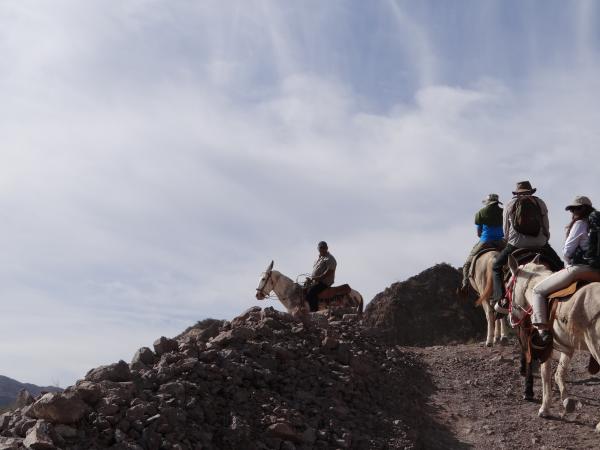 Yesterday Samantha took charge of the front position on our double kayak. We made a huge journey along the coast and past a solidary rock teeming with birdlife and a playful sea lion. In the afternoon, we both tried Paddle Boarding. I had tried once before, in Hawaii, and never managed to stay upright. However, here the water was glassy clear and I felt confident (barely) enough to put Samantha on the board with me to explore. She quickly tired of mom having all the fun and decided to give it a go herself.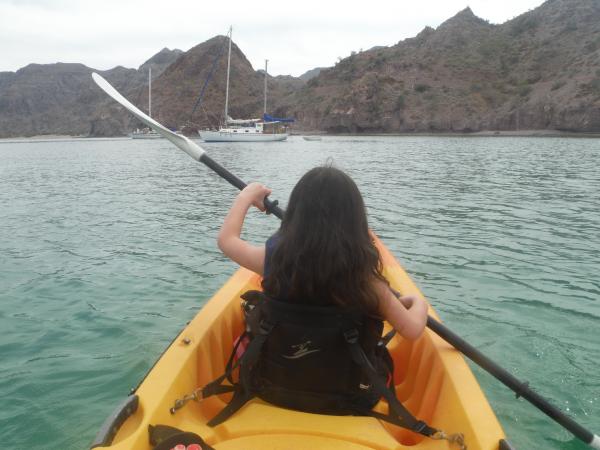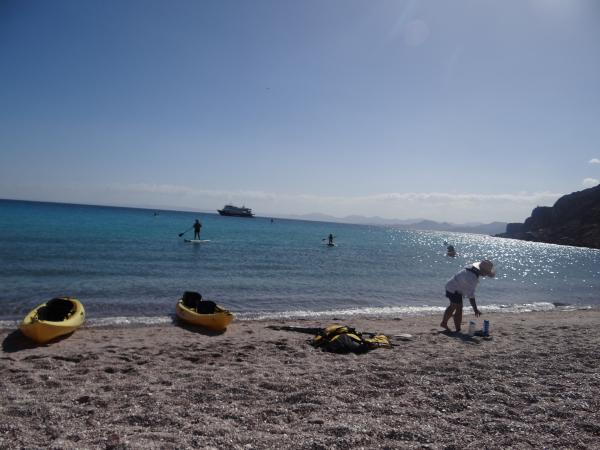 What a week! Nana is out on the deck spotting whales and chatting with new friends while Samantha and I are busy on more strenuous adventures. Early in the week, we developed the tradition of stopping in the Lounge for some Uno to give Nana a rest halfway between the dining room and cabin. She rarely needs the rest anymore, but we still gather for a card game to exchange stories of what we have both seen on our adventures that day.