It would be an injustice to Michael, our chef, not to share a bit of the incredible meals he has prepared for us this week. Not only are they exceptional tasty and unique, producing food for over 100 people in a kitchen smaller than my own at home, the meals are also incredible healthy. He sources local organic produce from the farmers and serves up the freshest catches from village fisherman.
Many meals are influenced by local dishes with Mexican specialties such as Marlan tacos, Pork Verde, and Fennel-Chard Enchiladas. We've also had some incredible international cuisine- Ribeye steak, Mediterranean chicken pitas with garbanzo beans and Lamb with mint jelly.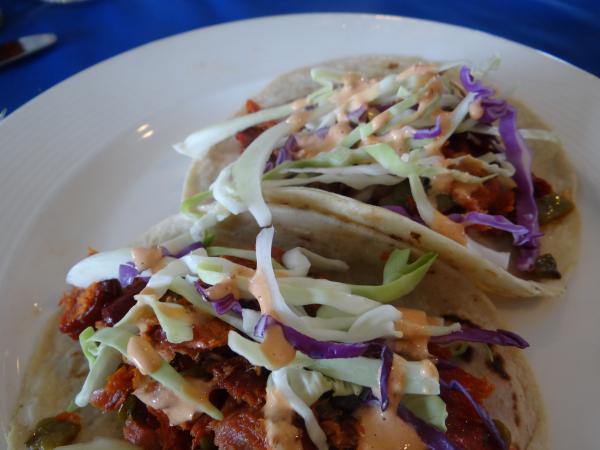 Everything is served in reasonable portions and presented more beautifully than the Christmas gifts I wrap for friends. The food is so delicious that I keep forgetting to take photos of it until I finally come up for a breath at dessert!