When I found out there was a Walmart in Puerto Vallarta, Mexico, I vowed that we would not visit it.  We are on vacation after all and part of that is to experience new and different things. 
Then as we drove to our condo on the beach, we passed both Walmart and Sam's Club.  Upon unpacking I realized I forgot swim diapers for the baby.  My first thought was 'great, now we have to go to Walmart'.  But we instead went to the local supermarket only 3 blocks away.  Soriana's is a nice supermarket and easy to navigate.  They have everything we need to get us provisions for a few days.  We even manage to find mac and cheese and swim diapers.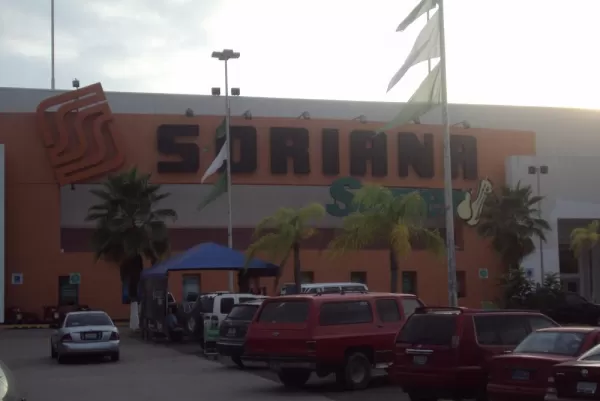 It is not until later in the week when we break a toilet lid that we decide that we must now go to Walmart.  I am shocked at the similarity of this Walmart to the ones back home.  I guess that is what makes them so popular...the comfort of familiarity.   We do manage to find a toilet lid but it is the wrong one so we decide to get groceries instead.  I am surprised by the variety of produce they have as well as the size of the pumpkins.  Kurt notices a very prickly vegetable.  In hindsight, I wish we would have "grabbed" one just to see what is inside.  I am surprised that we are not able to find Mangos.  I know it is not the season but natuarlly expect we would be able to get them.  We do find green Valencia oranges which we later find out are better for juicing than eating.  Another surprise are the ladies at the meet counter yelling to get you to come buy their meat.  I expect this type of thing in the touristy shops but not in a grocery store.  It was very odd.  We also stumble on a large selection of alchohol.  It is weird to see hard alcohol being sold in a grocery store and the rate is pretty good.  As in the states too, they are starting to get ready for Christmas a little too early.  There are lights and even a tree for sale.  And as here in the states, this Walmart is very busy and we decide it is time to leave.
We continue to frequent Soriana's the rest of the week as it actually feels more comfortable than Walmart.  It is smaller and has a family feel.  One of the workers spends a few relentless minutes speaking to the baby, telling him his name and trying to get Grahm to tell him his name.  Even though we are foreigners, the staff is very friendly and helpful.  One lady goes out of her way to find us Salsa Fresca.  We later find out why she gave us such an odd look...you are suppose to make it here in Mexico!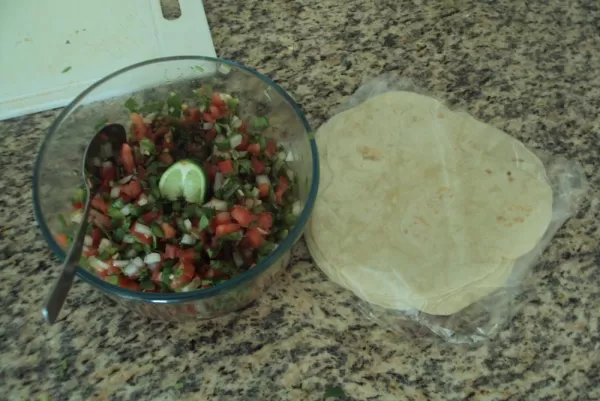 More than just a grocery store, Soriana's also has toys, clothes, toilettries and more.  Even given that Walmart is "familiar",  Soriana's seems like a regular small town supermarket and offers everything we need (even Frosted Flakes, stuff to make spaghetti, milk and orange juice).