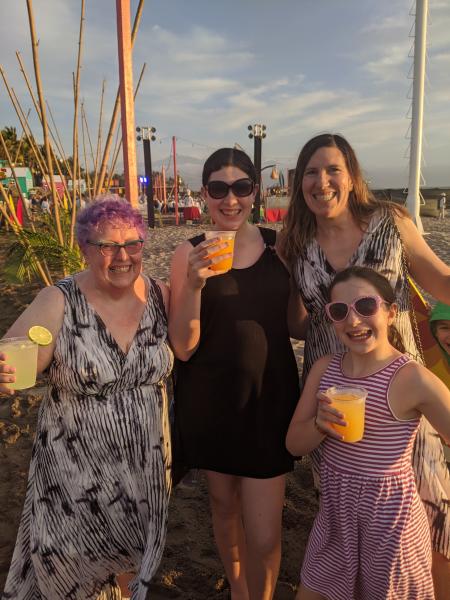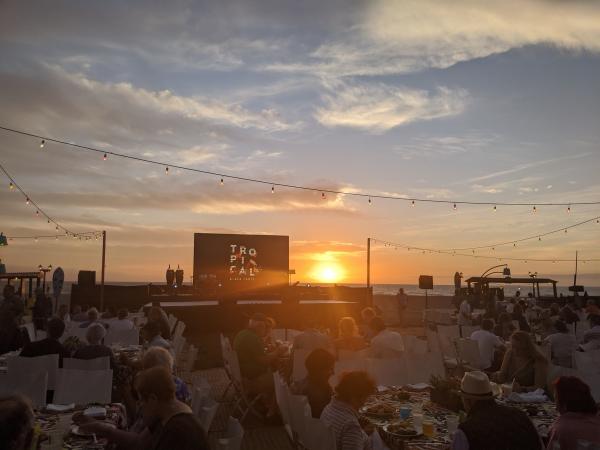 The hotel hosted two incredibly well done beach dinners- one tropical theme and the other with a Mexican theme. The tropical night had an incredible team of singers and dancers who demonstrated traditional dances from across the world of tropical destinations. There were dozens of food stalls and I barely made it halfway around.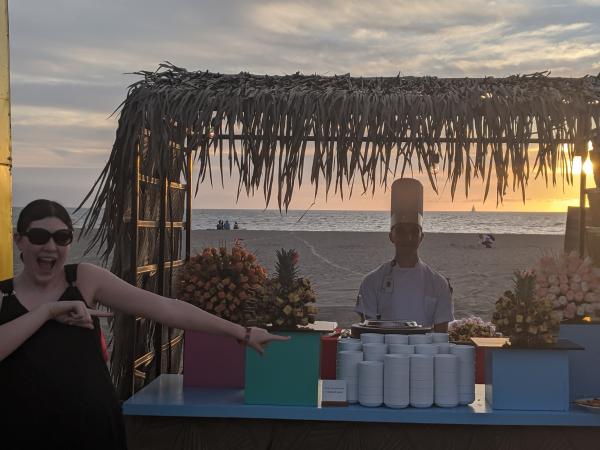 Drinks were also plentiful though I got so enamored watching the dancers that I forgot to get up for dessert or beverages as I didn't want to miss anything.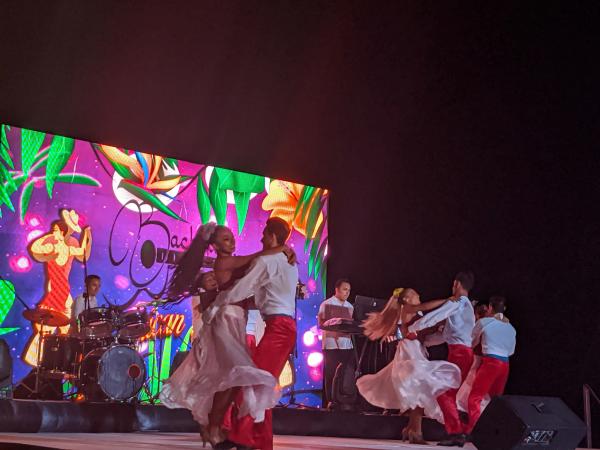 For the Mexican night, the decorations were even more elaborate with brightly colored streamers, flowered arches and block letters spelling out Mexico on the way in. Along the pathway we were offered drinks and popsicles and everyone was dressed festively.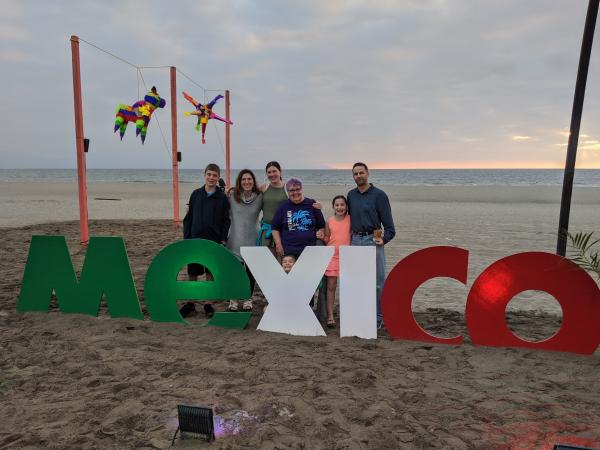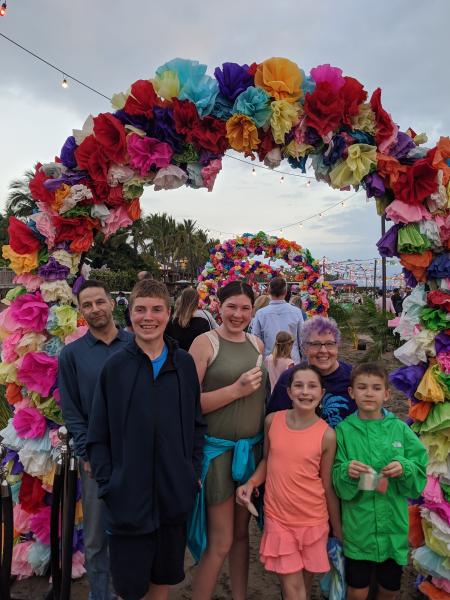 I decided to be more sensible and survey my options before filling my plate. Food options were overwhelming and beautifully presented. They had skewers roasting over an open flame and a beautiful buffet of salsas on the table.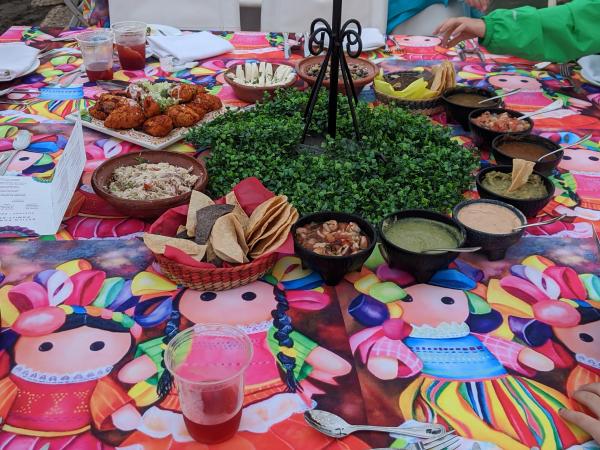 Everywhere I looked there were carts laden with candied apples and cotton candy.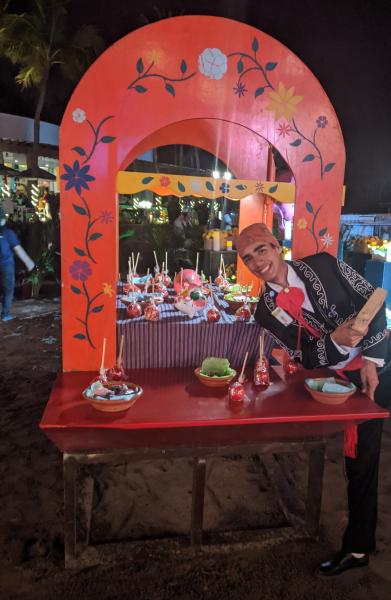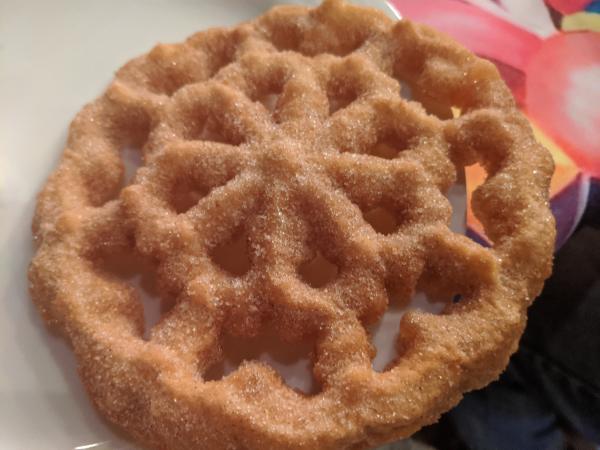 Again, there were talented dancers with gorgeous colorful costumes and grand musical performances.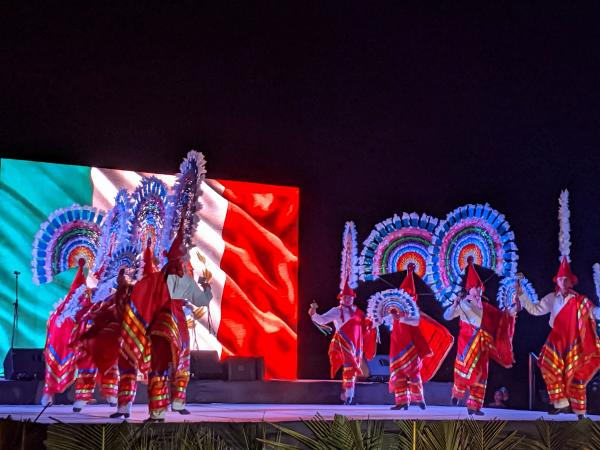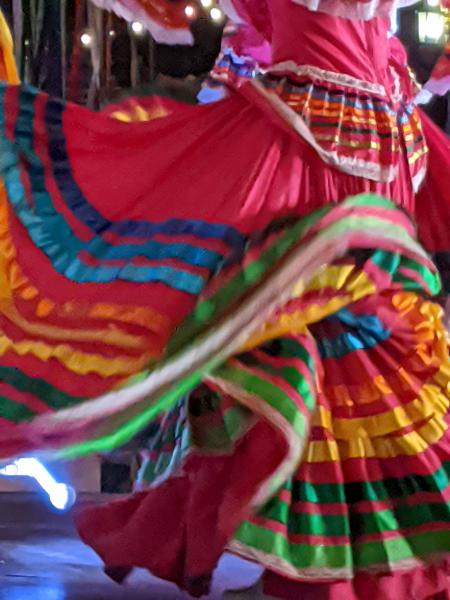 They even had the most talented balloon artist I've ever encountered. He created grand balloon hats in seconds!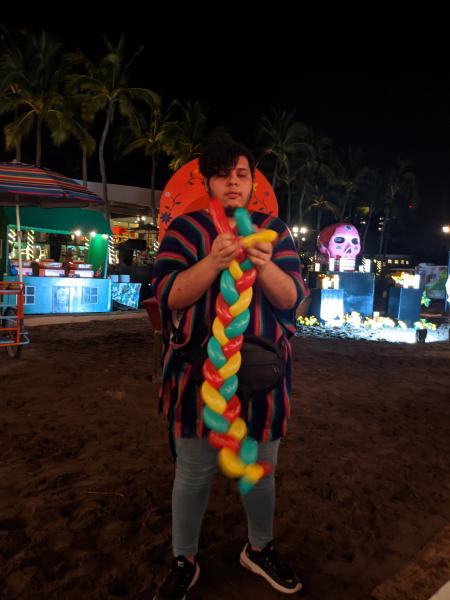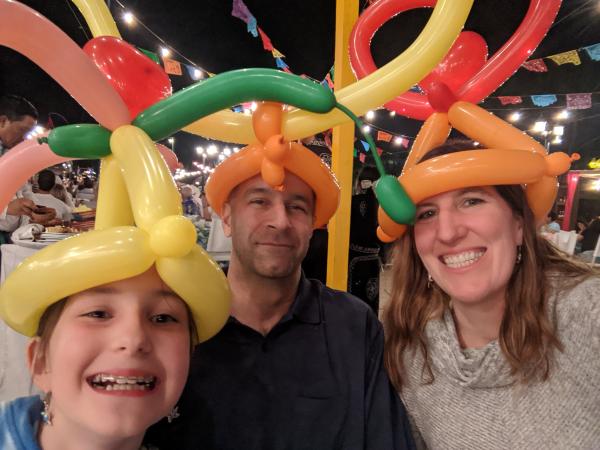 As the party was winding down, there was a pinata. All the kids got to line up and take a swing. These were hearty pinatas and even a few adults (myself included) got to take a whack at them after the kids tired. The night finished with a small fireworks display.