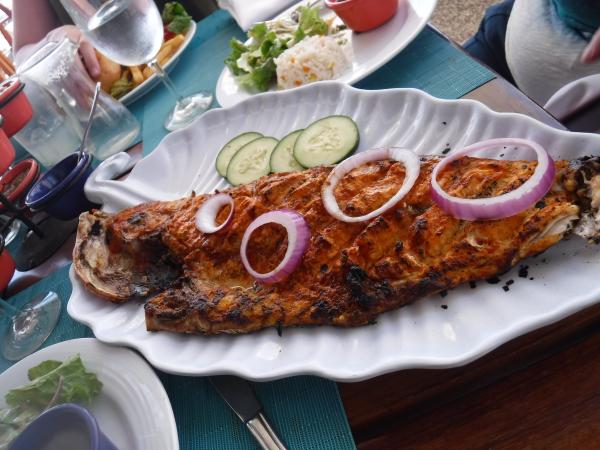 Oh my! We had so many high quality leisurely dinners on this trip, that I'm not sure where to begin. The seafood was incredibly fresh, so much so that one day when mom and I ordered the 'catch of the day', the waiter explained that we had to go pick out our fish. We went over to the fish vendor who had several just caught whole fish on ice and pointed to the one we wanted, actually half of that one (see above) as the fish was large enough to serve 6. Next, they asked us how we wanted it prepared and recommended a local Mexican seasoning that was delicious. 
Typically I try to stick to only small, local hotels and local cuisine. Since this was a three generation trip however, we booked a hotel that had multiple onsite restaurants, making it easier for my mom. The hotel offered a wonderful selection of international choices and we tried nearly all of them during our week stay- Japanese, Italian, Spanish and of course lots of these fantastic seafood and Mexican specialties. 
We started out with fresh paella under the stars at a charming outdoor restaurant. The kids loved the stray cats that visited while we dined and the adults loved the fresh fish and warm atmosphere.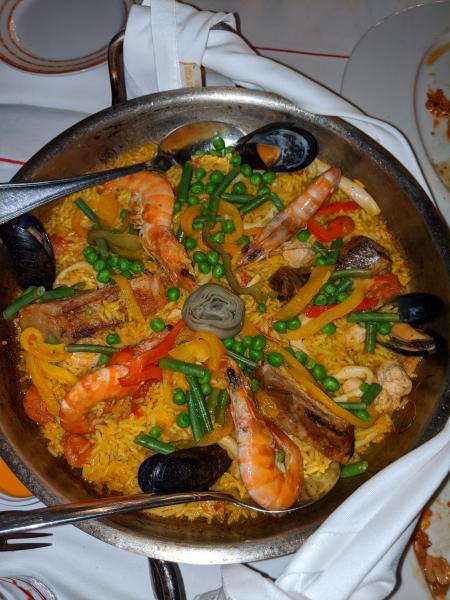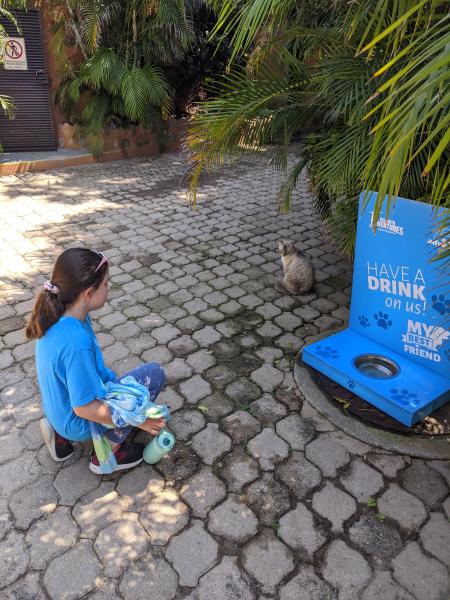 Next up, we tried a Mexican dinner with a light show over the lake. Then, we had a five course tepanyaki grill meal with a hilarious table chef who joked with the kids that he was serving them iguana and donkey.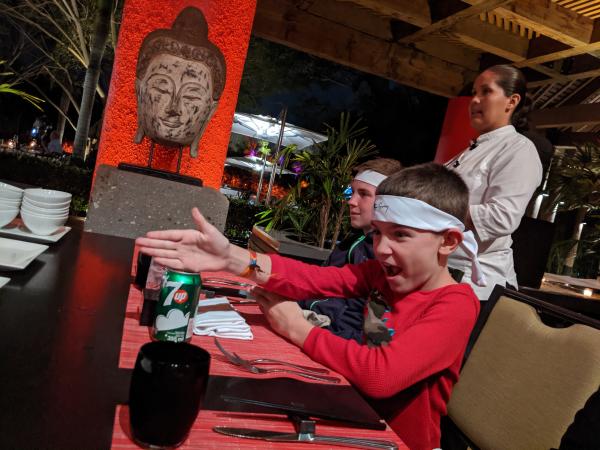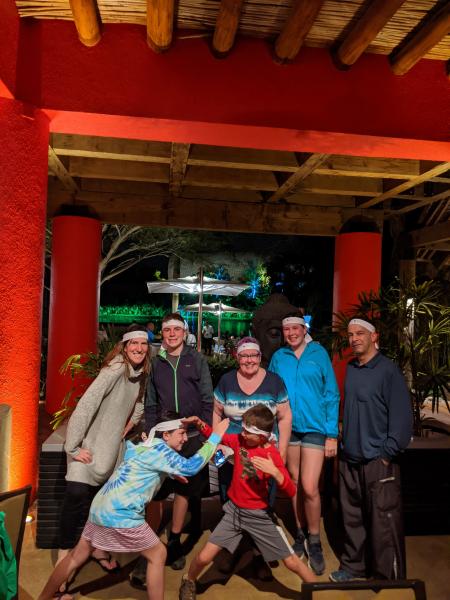 My 10 year old son Gabriel's favorite restaurant was a cute little place called Taco Break. I have to agree with him that this was some of the best food we ate all week. They started us out with homemade chips and a buffet of salsas served in an elaborate stand. I particularly loved the pork and pineapple tacos. Gabriel rarely eats more than a few bites of anything besides cereal and apples so I was shocked when he ordered a third steak taco!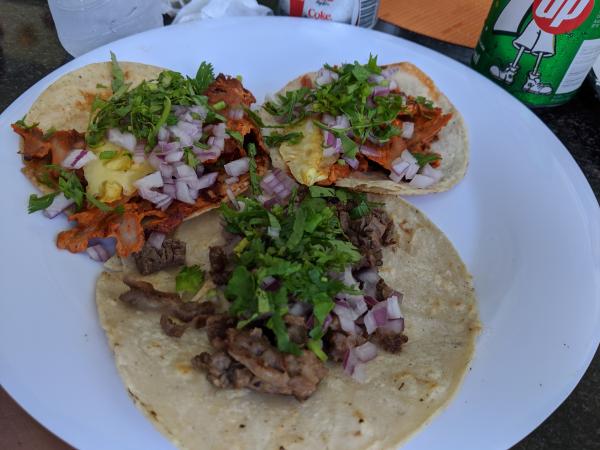 For the final evening, the boys went golfing so the ladies went to an Italian restaurant that had an incredible saxophone player. We went all out- ordering salads, main dishes and giant key lime custards and tiramisu for dessert.