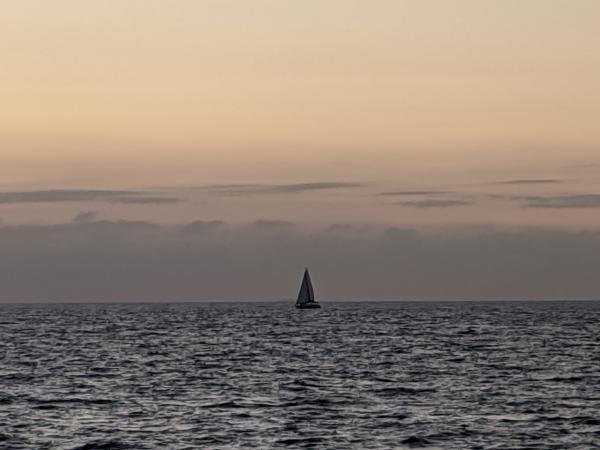 As the sun set over Puerto Vallarta, my husband and I set off across the Bay of Banderas for date night. There is an island where the 1964 film Night of the Iguana with Richard Burton and Ava Gardner was filmed. Now, the island is decorated with thousands of torches and lanterns for a special dinner evening. We took a rocky ship ride across the bay and were greeted by winding paths of torches to an outdoor amphitheater built into the jungle, There, we saw an incredible display of acrobats, musicians and other performers in the style (and talent) of a Cirque de Soleil performance.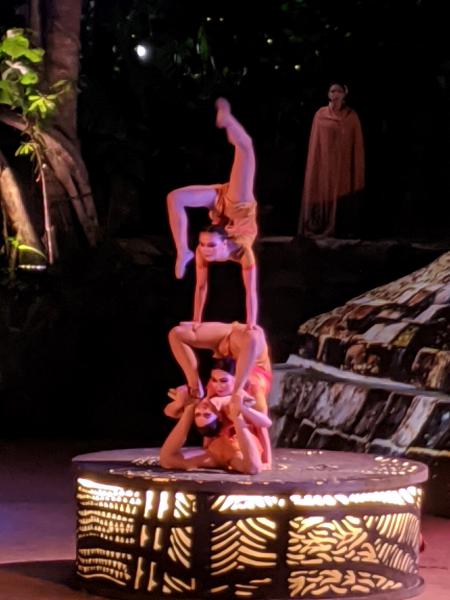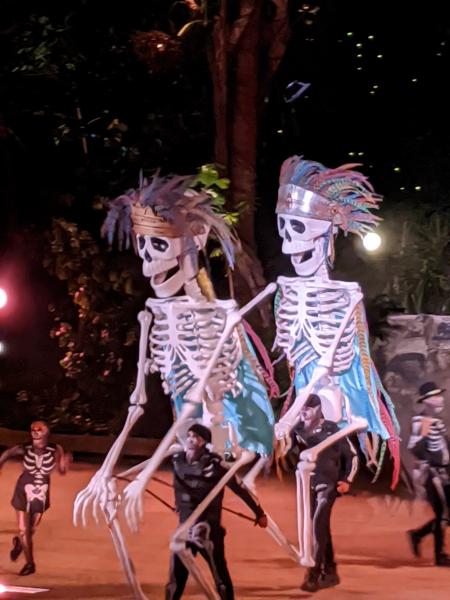 After the performance, we were lead to a candlelit table for two and had a lovely dinner under the stars with fresh fish, salsas, beans, grilled vegetables, tortillas, rice and more. Since the show lasted until nearly 10pm, I was famished and thankful for the buffet of local selections.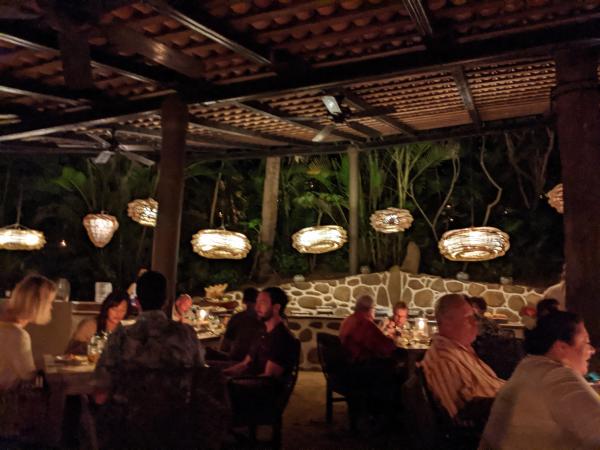 After a bumpy ride over, I was dreading a bit the return trip across the bay. It took about an hour to get over and I was tired and ready for sleep. However, the on board guide had promised us some excitement if we chose to stay downstairs on the ship on the ride home (while upstairs was reserved for those who wanted to rest). We decided we might as well give it a try. My only regret was that they handed out comment cards for us to complete before what happened next and it was, far and away, the highlight of our evening.
The ship crew including the guide, bartender, safety officer and first mate put on the most phenomenal impromptu show with impersonations, dancing, lip syncing and magic. All were truly fantastic. Though their jobs were ship crew, they could have each had their own show in Las Vegas. Among the stellar 'cast', the safety officer was the most entertaining of the bunch. He provided a spot on near perfect imitation of Prince with lip syncing, dancing, facial expressions and interactions with those of us in the audience that were so perfectly Prince that I almost forgot I was watching an act. He kept in character with mannerisms that made us all howl with laughter and the ride back to shore flew by, making me wish it was longer so that I could see it all again!