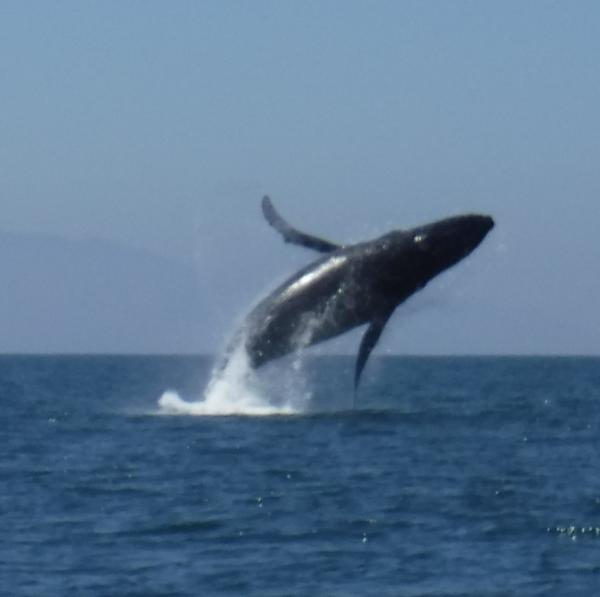 February is prime whale time in the Bay of Banderas outside Puerto Vallarta. The humpback whales come to this bay to breed and nurse their young before heading north in late March to feed in the colder waters throughout the summer. 
We headed out across in a speedy zodiac size boat with a capacity for about 20 people to see what we might find.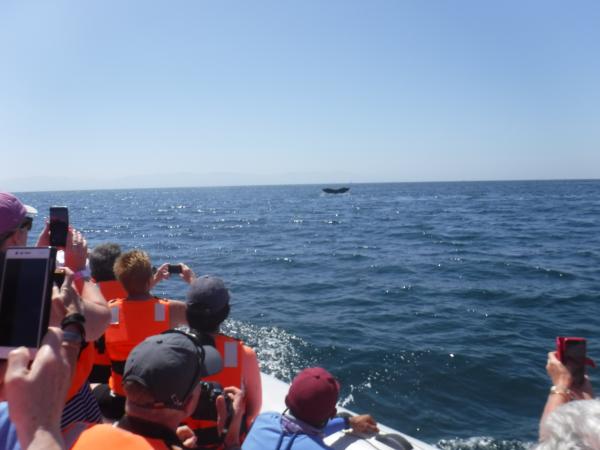 It only took a few minutes to encounter our first whales- a calf with his mom. The calf repeatedly breached for us. The guide suggested that calves breach as a means of exercise to get stronger for the long transit north where they will begin encountering more predators than they have here.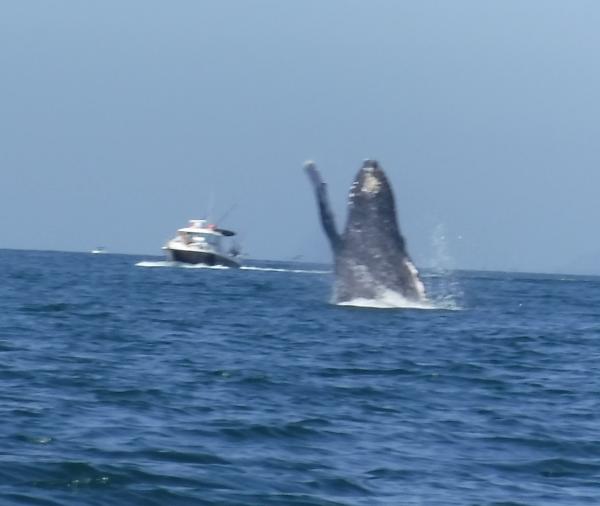 Our guide, Benjamin, was hilarious. He took us to a remote cove about an hour from the shore where we started and then proceeded to offer us a timeshare presentation (thankfully in jest). In truth, it was a great place to put the hydrophone in the water and listen to the male humpbacks singing to attract females.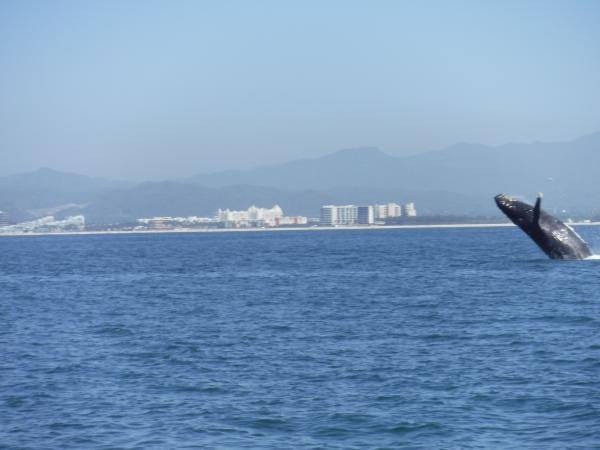 In total, we were out for about three to four hours and encountered dozens of whales, many of them mothers with calves, and many of them breaching to give us some breathtaking views!