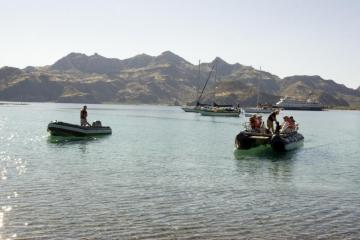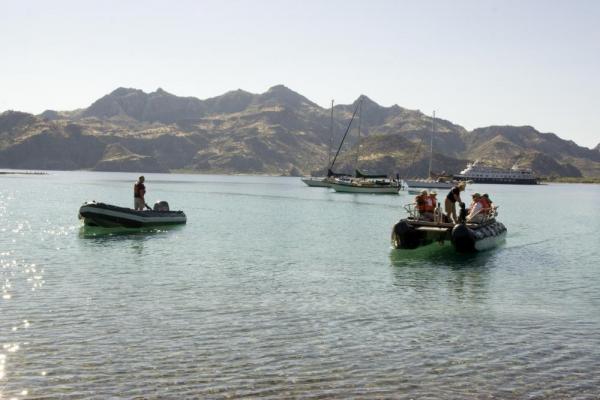 If you've ever taken a cruise before (and if you haven't, you really should), you probably already know that you should expect a certain level of pampering on board. Your meals are prepared for you. Your pajamas are folded, your covers drawn, your room tidied. This being my fourth cruise, I was expecting more of the same, but the crew of the Safari Endeavour blew me away with added surprises and touches of luxury. An average day on board looked like this:
6:30 AM – Early Riser's Breakfast (an array of pastries, lattes upon demand, fresh fruits)
6.45 AM – Yoga on the Sun Deck
7:30 AM – Breakfast (an array of mouthwatering breakfast items)
8:30 AM – Adventures begin! (Take your pick: kayaking, snorkeling, SUP riding, hiking, Burro Riding, beach combing etc)
12:30 PM – Lunch (an array of mouthwatering lunch items)
1:30 PM – Adventures Resume (Take another pick!)
6:00 PM – Cocktail Hour (Snacks ranging from shrimp to wings to pitas and just about any drink imaginable)
7:00 PM – Dinner (an array of mouthwatering dinner items)
8:30 PM – Lectures begin (We had a Marine Biologist on board who taught us everything we wanted to know and more about the ocean).
At any given time, there were snacks or beverages available. Each passenger received a complimentary massage. We were treated like well-pampered friends who, at the end of the day, were sent off to bed with the promise of sweet dreams and a mint on our pillows.