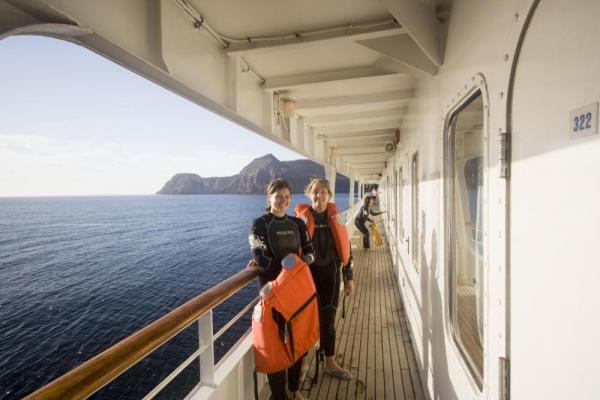 The fact that I was a young, married woman traveling to Mexico with my mother instead of my husband seemed to, at first, stump our fellow shipmates. They were surprised, first of all, that I was 26 rather than 21 years old, secondly that I was married, and thirdly, that my mother would considering traveling with her married daughter. We quickly put their minds at ease: the trip, and the notion of leaving our husbands behind, was my idea. Following this understanding, we were celebrated for taking the time to enjoy the mother/daughter bond that so often gets left behind when children get married.
Traveling with my mother was a special opportunity. It was my first time visiting Mexico, and her first time to return in 30 years. We left the United States from Denver, and our journey was filled to the brim with amazing beaches, lingering sunsets, abundant aquatic life, and constant laughter. Accompanied by another mother/daughter duo from New Zealand, we gallivanted across the seas and made the most of every minute.
Our last night on board, we stood at the bow and, channeling our inner Rose Dawson, threw our beachcombing shell souvenirs into the wind. Reluctantly leaving the sun and sand behind the next morning, we returned to the United States with tanned skin, over 4,000 photographs, and memories which we could not have found with anyone but each other.