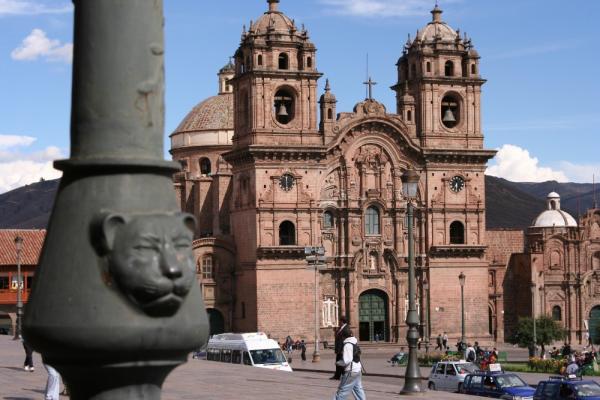 A long day of travel awaits. I'm on the 6 am flight from Missoula to Denver . . . then Denver to Houston . . . and finally, Houston to Lima. I watch the sky darken from the window of the plane, and see unfamiliar constellations rising above the horizon. The plane begins its descent, and I see an enormous coastal city spread out below, golden pools of light shining in the typical Lima fog. We arrive around 11, and I'm lucky, as we're one of the earlier international flights to arrive. The immigration lines are short, and I make it through in record time. I pick up my bag from the baggage claim and move to the customs line, which is also short. I walk into the arrivals hall, where an overwhelming frenzy of Peruvians are holding signs and waiting for travelers. I scan the crowd for an Adventure Life sign, but there is none to be found, so I settle down and wait.
Finally Boris, our friendly transfer guide, finds me. He is holding a professional Adventure Life sign and wearing a jacket with the ALJ logo. We wait another 45 minutes for the other ALJ travelers arriving on a later flight, then pile into the car to head out to the Hotel Carmel in the Miraflores district. It is nearly 1 am by the time we arrive, and Boris will be back at 7 to take us back to the airport for our flight to Cusco. I decide not to calculate the number of hours of sleep I'll get. Ignorance is bliss.
I open the window of my 4th-floor room and breathe the foggy, smoggy air of Lima. It reminds me of Cairo, Beijing, Chicago, of other new experiences, other travels. And here I am, once more at the beginning of yet another adventure . . .