Today we have an excursion outside Cusco.  We travel narrow-winding roads on mountain edges, at times having to stop and let other cars pass with paper-thin space between our vehicles.  The views are amazing.  No matter how hard I try the photos do not do it justice.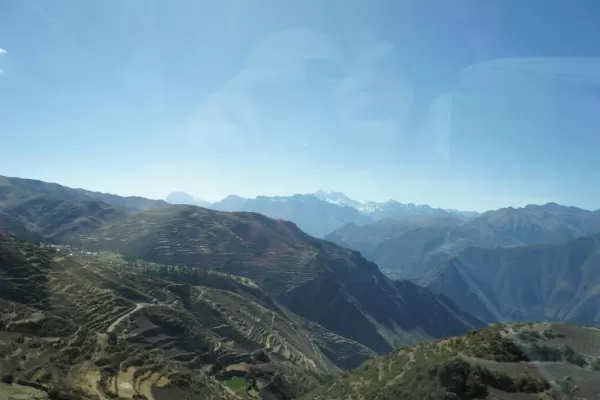 Everyone on the van is excited when we encounter a herd of sheep and llama.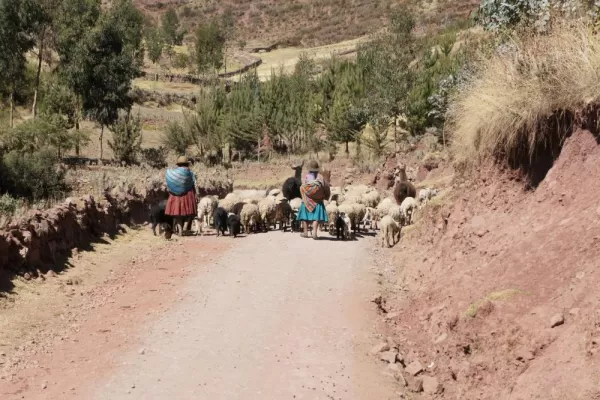 Our destination is a small farming community where we learn about how they farm the land to this day using traditional tools retrofitted with newer parts reclaimed from old cars or other repurposed rubbish.  We are invited to try to till the land, Samuel is far more effective the me.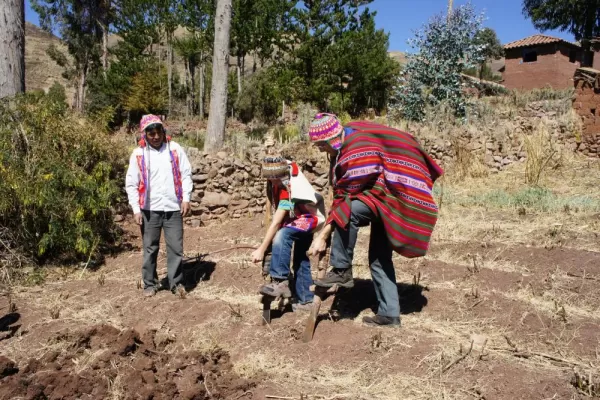 We also get to sample a traditional barbecue.  Stones built into a dome structure with a fire in the middle.  Once the store are hot enough, the entire structure is taken apart then laid out with alternating layers of stone and vegetables and meat, topped off with a cuy (guinea pig).  Once all the layers are in place the mound is covered with long grasses, tarp (a modernized element) and dirt.  Everyone pitched in to help.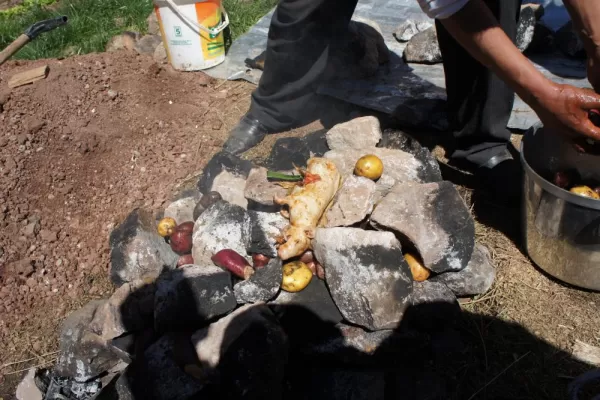 Our visit wrapped up with a weaving presentation including how natural dyes are used to make their rich color palettes.