Today we rise early, not just because of our anticipation for the hike, but there are some fantastic ruins to be seen in Ollantaytambo.  Our hotel has an Inca aqueduct flowing by it's front door.  We hike the near by ruins and learn how the Inca did their best to fight off the Spanish Conquistadors.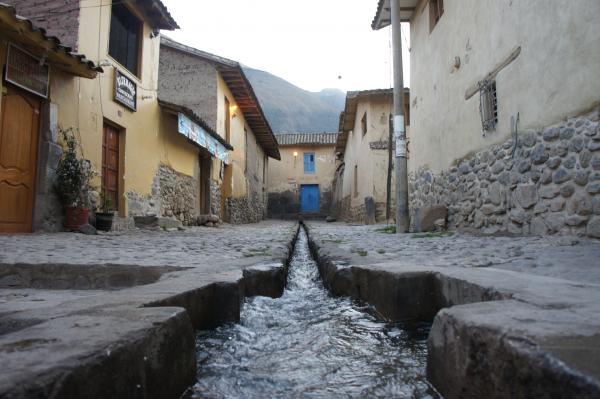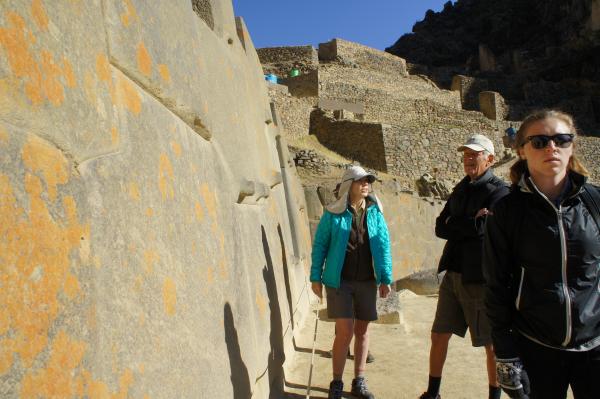 Hot Day For a Hike
It's time to get this hiking started.  We take a 30 min van ride to the start of the trail.  Out of the van we begin prepping for today's hike by slathering on sunscreen and visiting the restrooms while getting psyched up with some "Eye of the Tiger."  A short jaunt to the trail control where we verify with the officials that we are who we say we are and then immediately cross the foot bridge over the Urubamba river.  Well... we took turns with a fleet of donkeys hauling crops for a local farmer.
Today's hike is a good warm-up for tomorrow's climb.  The trail is pretty flat and level, the air is warm and dry and everyone is in good spirits.  At our first break with are entertained by some local boys playing marbles while we eat our snacks.  Then off for more hiking and views of mountains and ruins.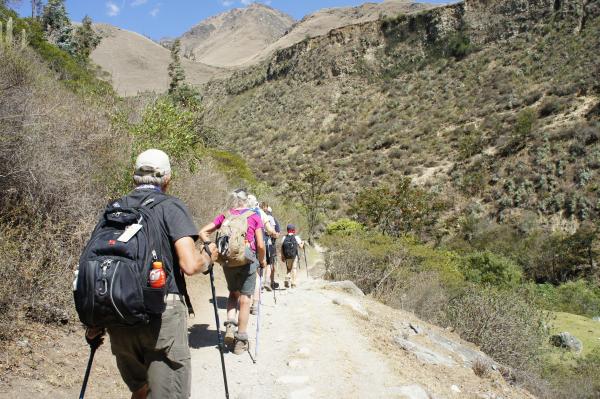 Our next break is lunch where Samuel is entertained by all the live stock: pigs, chicken, donkeys and some dogs too.  Gabs and Samuel desperately try to pet the piglets who are just too skittish towards strangers.  Instead, they took up chasing chickens as the fouls try to steal our lunch supplies.  My dad and uncle take a quick siesta before we head out on the remainder of today's hike.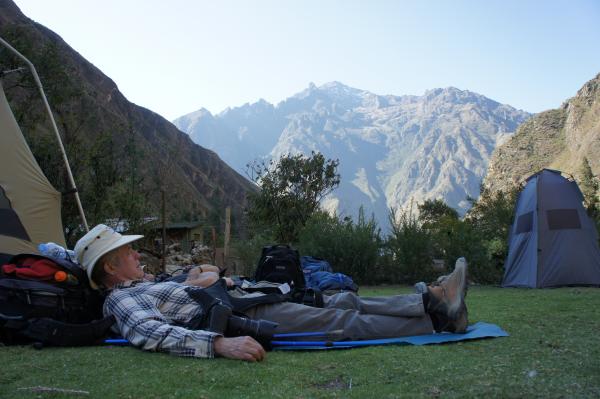 Tonight's campsite is filled with a variety of humming bird species.  My uncle is a bit of a twitcher, he, Samuel and myself spend a good hour trying to capture the elusive birds.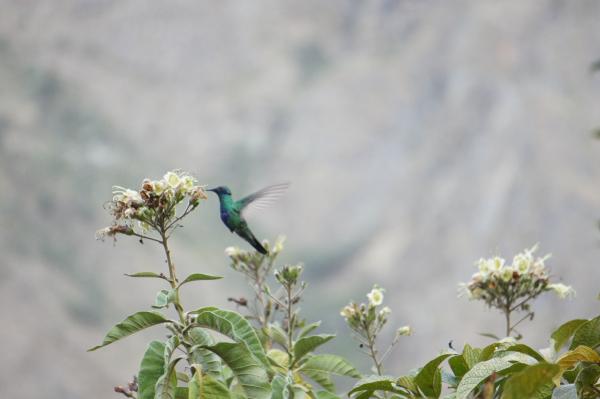 After dinner Samuel makes a new friend.