Today is a busy day.  Gabs wants to see as much as possible and today she is in luck!  We start with a visit to Sacsaywayman.
Sacsaywayman
On the bus ride to the ancient site my parents offer their oxygenator to all who are interested it seeing their oxygen blood level and heart rate.  My curiosity gets the better of me and I clip it over my finger.  As a distance runner for the better half of my life I typically have a resting heart rate around 60 bmp or lower.  The altitude is taking it's toll on me.  The oxygenator indicates that my heart rate is at 89 bmp with an oxygen saturation of 88%.  "Uff da" as my mom would say, looks like I'm not quite acclimatized.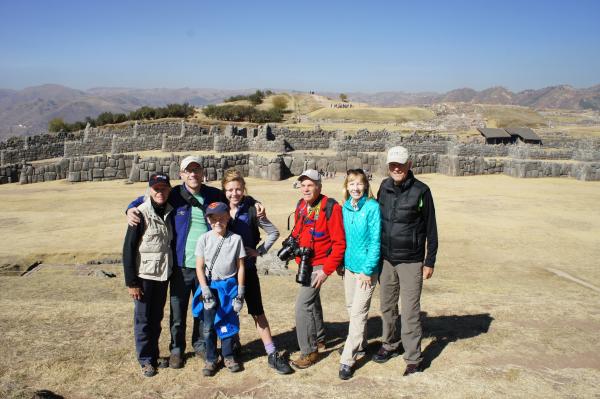 Sacsaywayman is such an amazing site.  One truly has to be there to experience it.  Boris takes us to a tunnel that is pitch black, you have to crouch down and feel your way through to the other side.  My mom and uncle let their claustrophobia get the better of them and decide to bypass the tunnel, and meet us on the other side.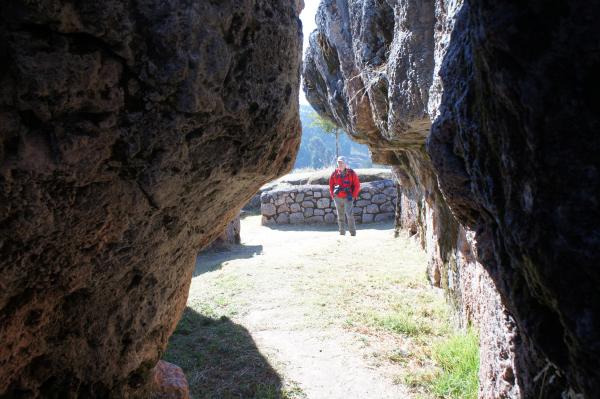 Pisac
Our next stop are the Pisac ruins.  Boris tells us it is our warm-up to the Inca Trail.  There are definitely a couple of stairs to hike.  The ruins were teaming with travelers and the day was getting hot.  The ruins are amazing, but our time there is short.  After the ruins we stop by a local market and have an empanada snack then do a little souvenir shopping.  Samuel just can't live without a pan flute.  Let's see how long the rest of us can live with one.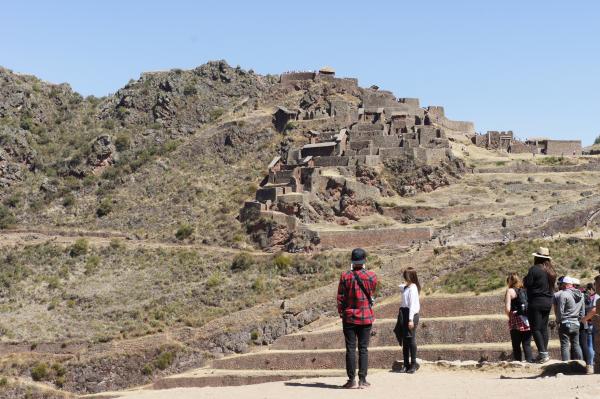 A short drive brings us to a picnic site where we get a sampling of the food we can expect on the Inca Trail.  There is vegetarian stuffed peppers, stuffed chicken, steamed vegetables and apple pie for dessert.  At the end we all sample some passion fruit, "Delicious sweet snot of the gods".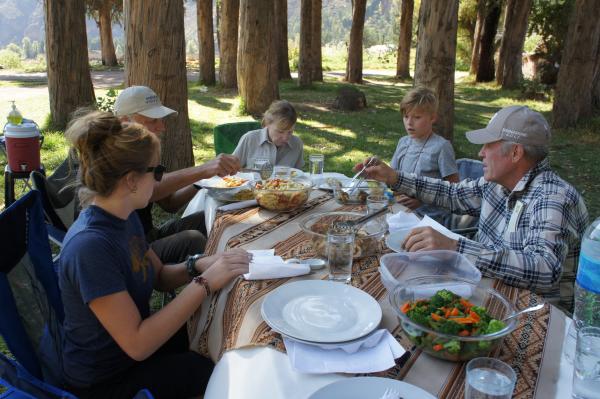 Salt Pools
Our next stop after lunch are the Salt Pools.  A small salty stream flows into aqueducts intricately built to dispense water to hundreds of pools.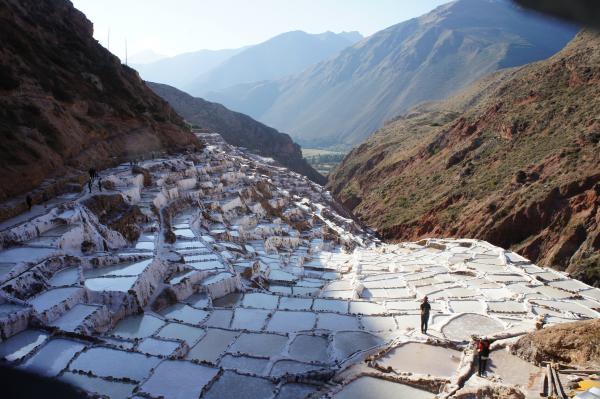 Moray
Daylight is fleeting so we only have a short amount of time to see the Moray ruins.  Moray in only partially restored.  The Inca used this location as a farming laboratory where they cross pollinated crops to grow at different altitudes, temperatures, soils and light.  Dang, they were smart!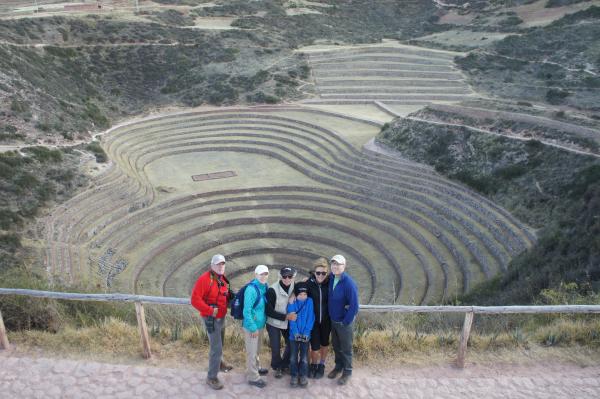 Time to wrap up this day with more hair-pin turns on narrow mountain roads.  We safely arrive in Ollaytantambo and have a dinner conversation prepping us for tomorrows adventure: The Inca Trail.