Today we start our hike with another mountain to climb and everyone jokingly complains.  Our first stop is during this initial ascent is an ancient control site, used by the Inca to monitor the flow of people who used the trail.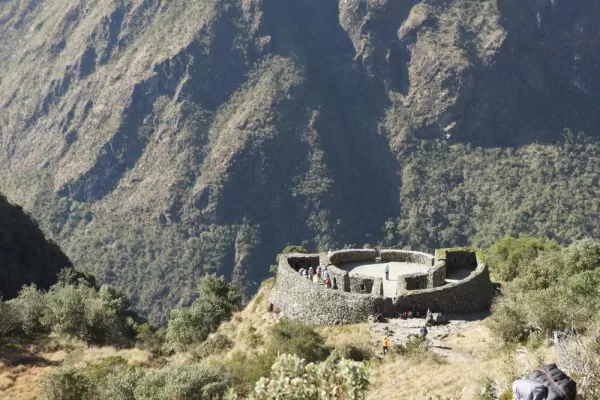 We take a short break at today first mountain pass.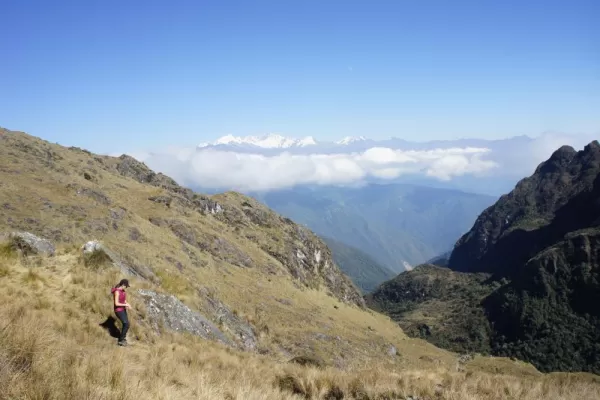 Hiking up to the next ruin to explore.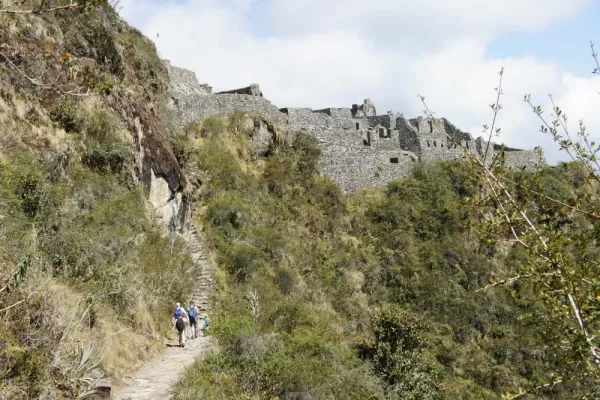 My favorite section of the Inca Trail has to be the cloud forest.  It is my favorite not because of the fewer hills or more level path or the cooler temperatures, it's because of the abundance of vegetation and the absolutely breathtaking views.  The trail takes us through tunnels of trees and stone.  We hike the edge of mountain cliffs where blow us is a lush green forest canopy.  It is this section of the trail that I wanted to share with my parents.  My dad loves to camp, my mom... not so much.  They both love breathtaking views and the trail does not let them down.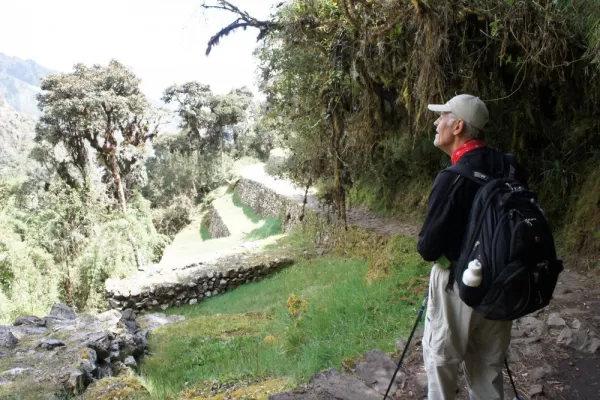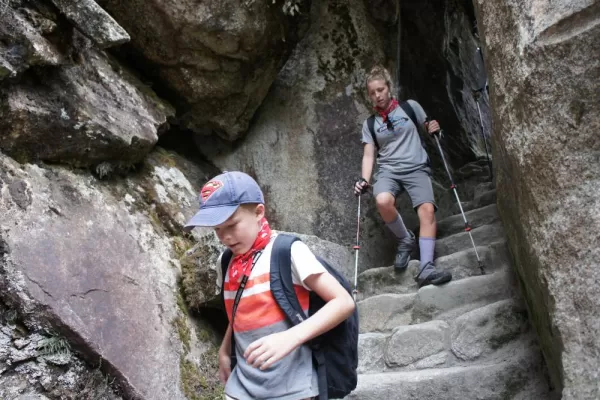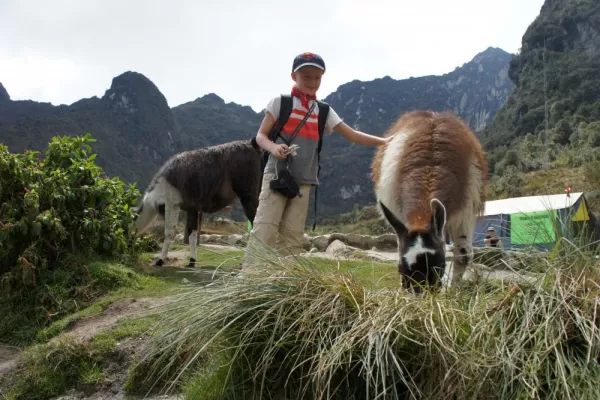 Our final campsite is located at the highest elevation of any of our campsites.  Off in the distance we can see the "Sun Gate", if we squint.  The ladies decide to have a mini spa, uncle Bill is off to take pictures of birds and Samuel and I go explore some unrestored nearby ruins.