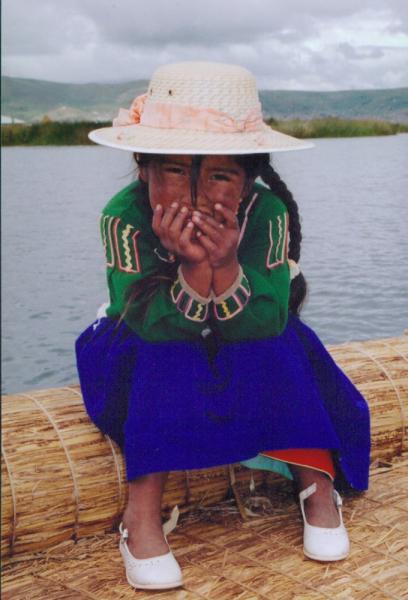 In Cusco, the hotel was El Balcon, which is probably my favorite hotel in the history of hotels I've ever stayed in. It has an airy courtyard and comfy, personalized rooms. The service is awesome. Sitting outside and looking over the homogenous red tile roofs of Cusco's hilly expanse, I decided I wanted to move to Cusco one day and never leave.
I've been all over Europe and South America: I lived in Sevilla, Spain for several months, where they light up the ornate cathedrals and Roman spires with globes of white light; I've sat on the pink steps of Rome and drank wine in front of the fountains; I've been to Paris and sighed over the beauty of the Seine. Andean Cusco is as beautiful if not more so than these more famous cities, because it is, as Vidal would say, such "a city of contrasts." For example: the Incan masonry, these enormous, perfectly placed stones acting as a backdrop behind a few local children that juggle a soccer ball and laugh about the solemnly marching tourists. It is a beautiful combination of old meets new, of Quechuan roots meeting Spanish colonialism. The Incan architecture is mind-boggling in its scope and precision. As I always tell my clients, the ruins in Cusco rival those of Machu Picchu. When people want to cut Cusco from their itinerary, I have to discourage them, because, to be honest, Cusco was my favorite, favorite portion of my tour. I've said the word "beautiful" about ten grillion times in this paragraph, but that's only because it is such an apt description for Cusco and its denizens.
The only other anecdote I'll mention is in regards to my brother. We headed out with Vidal on the first night to check out the local scene, and wound up at a buoyant nightclub off of the Plaza de Armas. I was hanging out with Vidal, nursing a beer, when I turned and saw my brother kissing a lovely Cusquena. At the end of the night, when she departed, he introduced her to me as "Maria," to which she responded hotly, "Mi nombre es Rosa." Vidal and I could not stop laughing. It became the major joke of the trip. Needless to say, we were all pretty tired the next day. The Cusco nightlife, and daylife, is unbeatable.