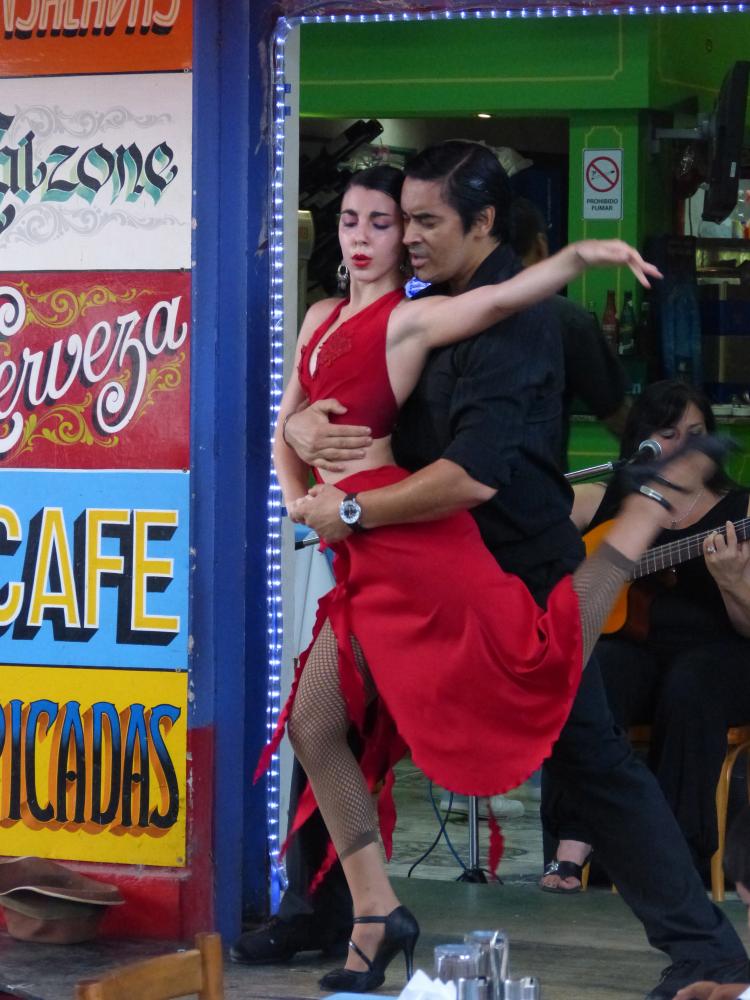 We were greeted this morning by our bright and energetic guide, Jose. His enthusiasm and humor were literally infectious, and we soon found ourselves more excited for our
Buenos Aires city tour
than we ever expected! We visited the most famous barrios, or neighborhoods - Retiro, Palermo, Recoleta, La Boca, and San Telmo. We then went for a walk through the Recoleta Cemetery, the extravagance and architecture of the tombs was outrageous to say the least. Even though the faith and memories exuded by the cemetery were powerful, I couldn't help by be slightly uncomfortable amongst so many coffins.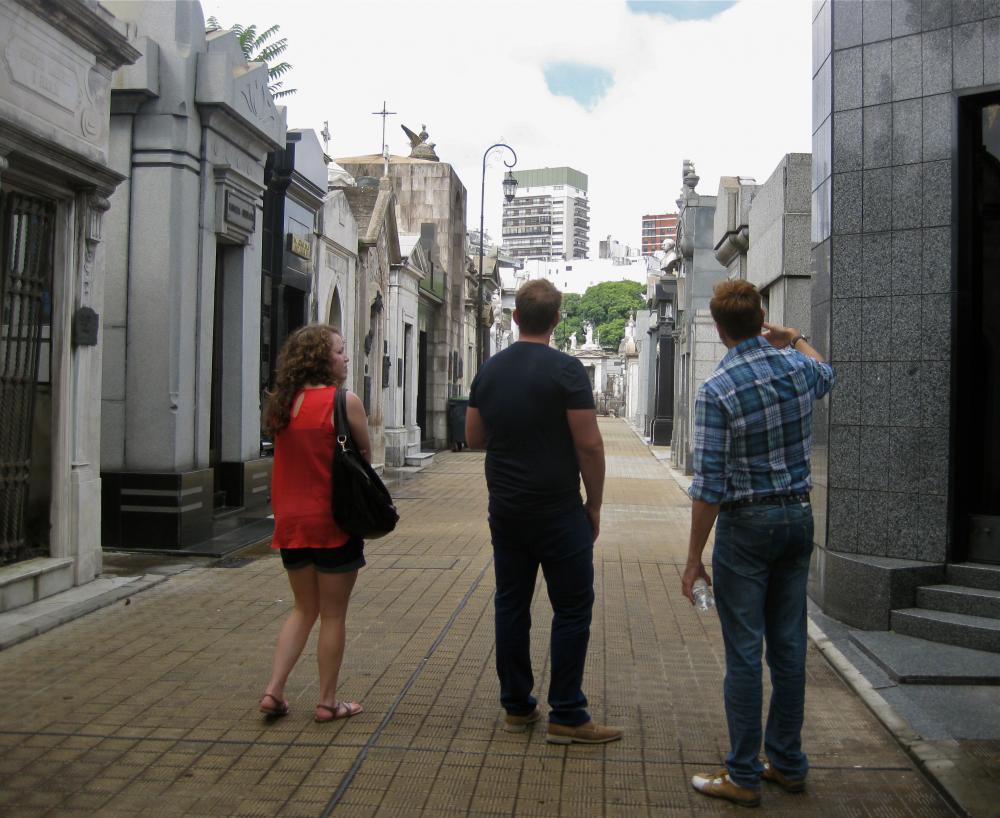 Our spirits were lifted as we moved on to La Boca, a tourist center located near the mouth of the Rio del Plata, hence the name "La Boca", or "The Mouth". The neighborhood is comprised of narrow cobblestone streets lined by brightly colored shops and houses, the bright reds, blues, greens, yellows, and purples reflecting the warm Latin hospitality of the locals. Costumed tango dancers line the streets and restaurant fronts, asking for tips in exchange for priceless photo ops of your travel companions in seductive tango poses. This is a great spot to people watch, and also to look for colorful artwork.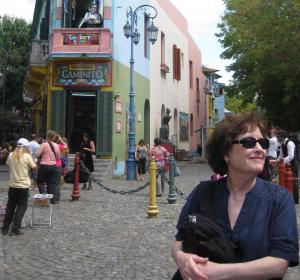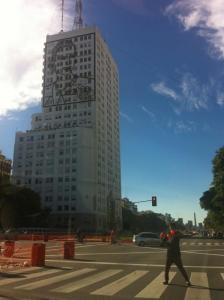 In the evening we dressed up for a tango dinner show at Esquina Carlos Gardel. One word - WOW! The dinner, the service, the theater and the performance were all exceptional. The music was played by a live band elevated above the stage. We stared in awe as the couples strutted and twirled beneath the lights. The tango is nothing short of an art form, and of all the things you can do in Buenos Aires, I would highly recommend the Esquina Carlos Gardel Tango Show for anyone on an
Argentina tour.