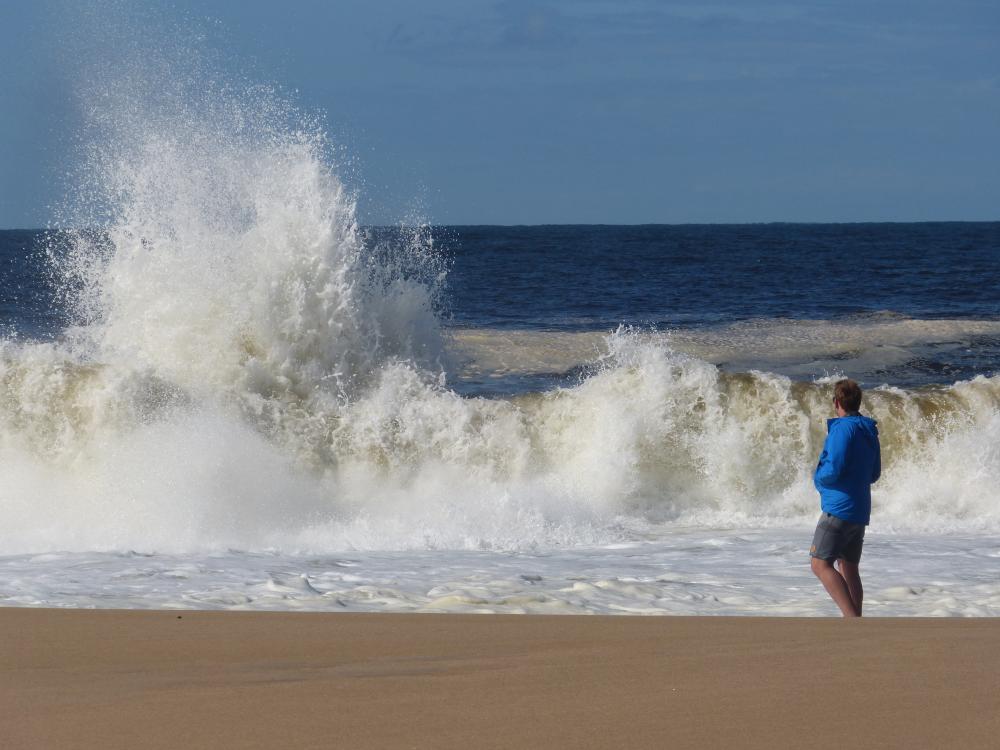 We traveled from Uruguay's capital, Montevideo, east toward the Atlantic Ocean. As we left the city and passed through suburbs and then smaller outlying towns, one thing struck me: there are no fences. There are no concrete walls shielding the houses from the street, there is no razor wire or broken glass trimming the perimeter of shops and homes - which if you're familiar with South American cities, these accoutrements are the norm. Not in Uruguay.
The rolling green hills, stands of eucalyptus trees and brilliant blue sky make Uruguay a verdant paradise. As if the landscape wasn't enough, just on the other side of the road is the ocean, golden sand and enormous crashing waves sending sea spray high into the air. Horses galloped across the seemingly borderless pastures on our left, and surfers lined up for the next wave on our right. My first impression - Uruguay has it all.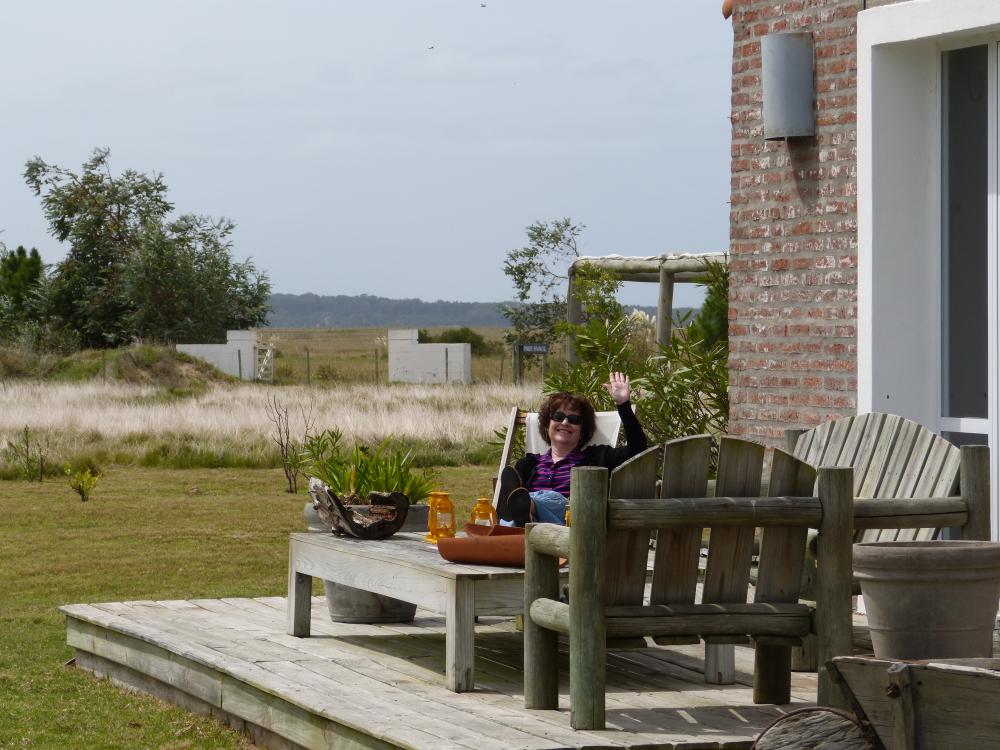 We arrived at Miradores de Laguna Garzon, the home and boutique hotel built by Pablo and Andi Sosa. Upon walking in, the feeling of being in a feature home in "Architectural Digest" is nearly overwhelming. Andi and Pablo have taken impeccable care with their home and business, applying beautiful touches to even the smallest details. Even our bath towels, tied with twine and trimmed with dried wildflowers, made us feel like royalty. Pablo took us across the lagoon to his most prized property, the Laguna Garzon Floating Hotel. As he toured us through the wooden boardwalks, floating cabins, and restaurant, Pablo explained that he had to bring both power and fresh water to the lodge. The lodge has provided more than a unique tourist retreat, it has also brought electricity to the bordering fishing village, which was without power until the lodge's construction three years ago. While the luxurious floating cabins were retired in early March for the off season, it was easy to see how this is a place that you could come back to year after year. We enjoyed an Uruguayan Tannat wine under the brilliant southern stars and slept peacefully in the quiet of the countryside. For families and honeymooners alike, the Miradores and Floating Lodge at Laguna Garzon are an experience like no other!