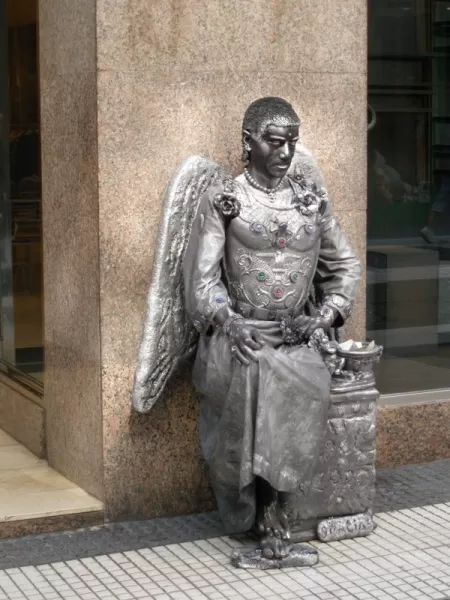 Markets are everything here. On sundays, streets are closed down and local enterpreneurs setup their boots selling anything and everything; books, vegetables, antiques, t-shirts, sweaters, scarves, pots & pans... you name it... they sell it!
Along with the street vendors, out come the street performers. Performers of all ages, but all talented!
After having taken in the markets, we decided to visit some of the smaller barrios within Buenos Aires, those less travelled by tourists. We basically rode around on the Subte, popping out to street level in different barrios and walking around, having a look. Much like Shubenacadie Sam having a look around for his shadow... and yes... we did see our shadows; they were sunburned and sweaty ;o)
We cooled them off with a tasty helado.