Have questions? We're here.

Get inspired by the possibilities.
Build your ideal trip.
Big Band
Memphis to Louisville - Example 9 Day Cruise aboard American Queen
Join this 9-day cruise from Memphis, Tennessee to Louisville, Kentucky on the Mississippi and Ohio Rivers to experience a soul-stirring voyage, combining the rich flavors of classic Kentucky bourbon with the distinctive musical culture of this region. Explore Memphis, birthplace of Blues and Rock'n'Roll, and immerse yourself in the laid-back lifestyle of small towns along the rivers. Discover the sights and sounds of America's rivers and the roots from which sprung a variety of musical genres. Aboard the American Queen, big band performances by the Steamboat Syncopators and additional instrumentalists create an unforgettable experience.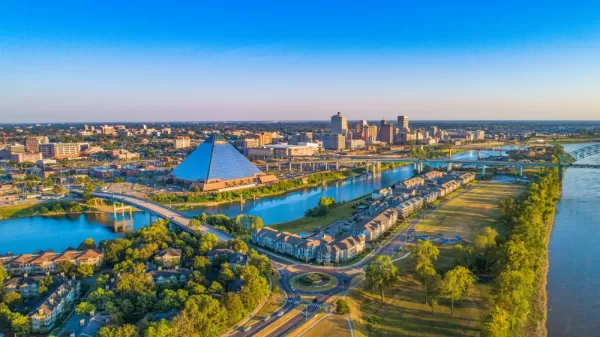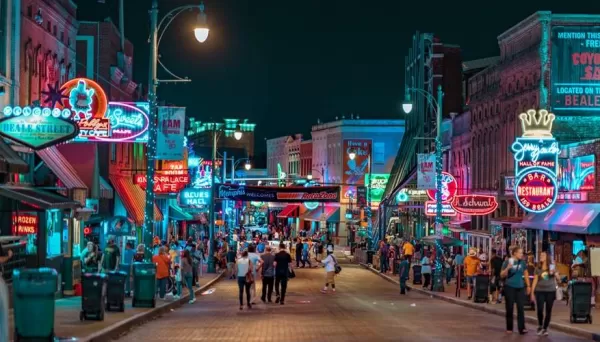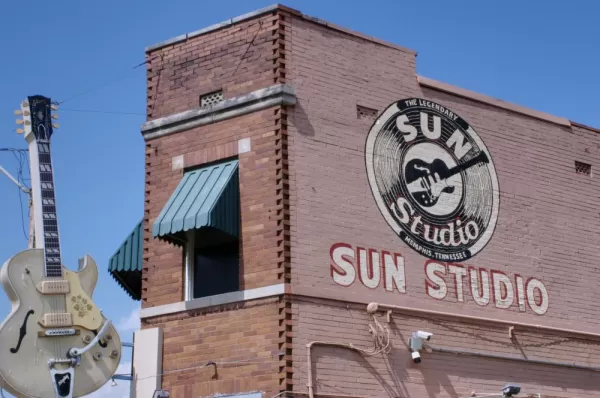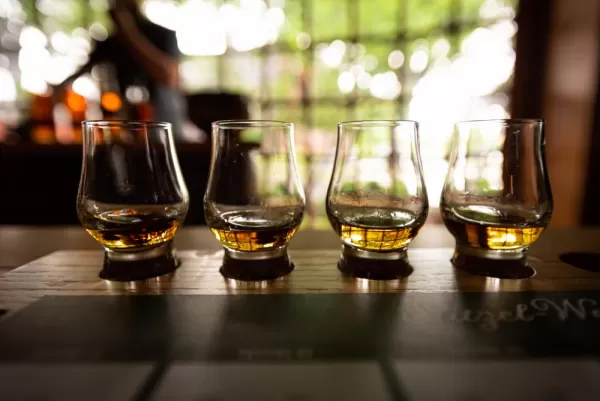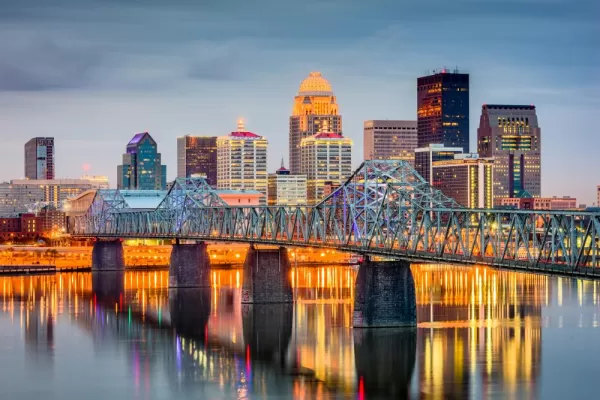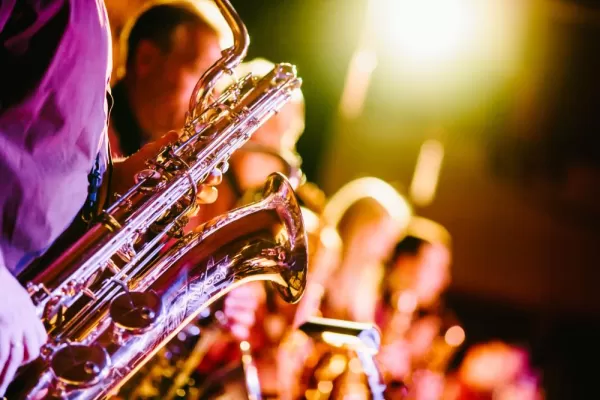 Explore Memphis, Tennessee, birthplace of Blues and Rock'n'Roll music
Enjoy the laid-back lifestyle of the community of Owensboro
Discover Native American and Civil War artifacts in New Madrid
Get a taste of famous, locally-produced Kentucky bourbon
Cruise past soul-stirring river views and experience Southern hospitality
Brandenburg
Henderson
Kentucky
Missouri
New Madrid
Owensboro
Tennessee
Dates & Prices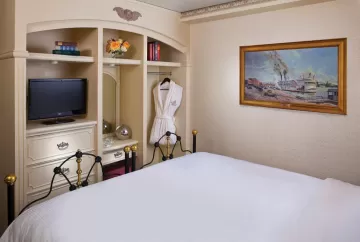 Surrounded by wonderful period details, accompanied by every modern convenience, these cozy havens will make your cares disappear. Ample shelving and storage spaces keep necessities out of the way yet easily accessible. Has 132 sq. ft..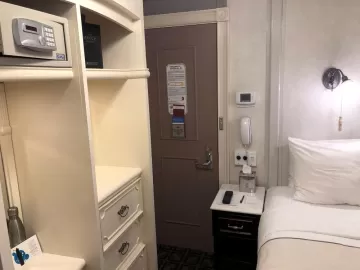 These intimate cabins with ample storage space are slightly scaled down to accommodate the independent traveler, and feature a single bed. Has 80 sq. ft.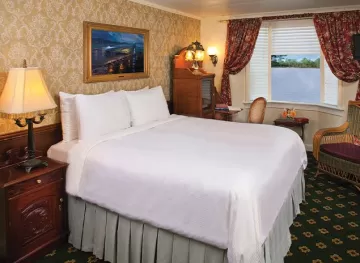 An expansive bay window overlooking the scenery of America's heartland is the main draw of this spacious category. Curl up in front of the window with a new novel, and savor a moment that belongs to only you. Has 190 sq. ft. with bay window.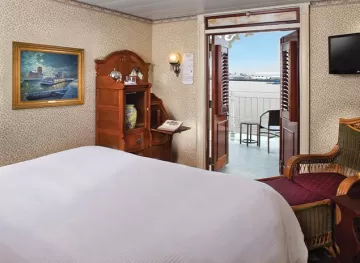 Open your French doors, and enjoy the fresh air. Sit on the deck outside your stateroom, and take in the gently changing views of the landscape, or indulge in a leisurely morning in bed with room service Has 140-160 sq. ft. with open veranda.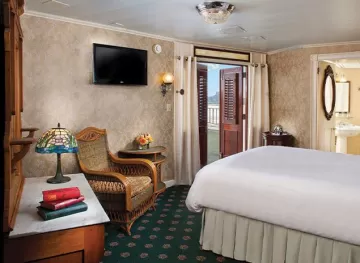 Can you imagine opening French doors to a sweeping river vista and the sweet scent of magnolia trees? Sit on the deck outside your stateroom and greet early-morning strollers, relax in bed with your favorite book or soak in a hot bath. Has 190-205 sq. ft. with open veranda.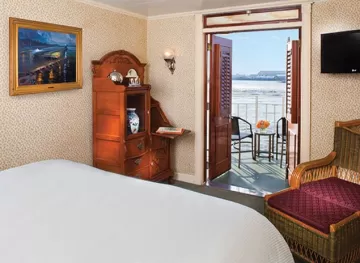 With a private veranda, these staterooms are so enjoyable that you might decide to extend your journey. Relax in a cozy armchair and enjoy the view as you anticipate the activities of the day. Has 190 sq. ft. with 40-sq.-ft. private veranda.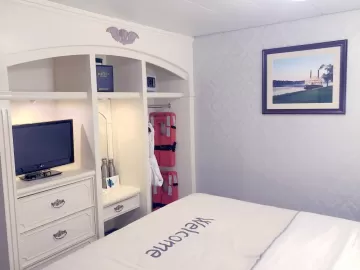 Greet the day in your cozy stateroom, relaxing before breakfast, or simply enjoy a leisurely morning in bed with room service. Has 140 sq. ft.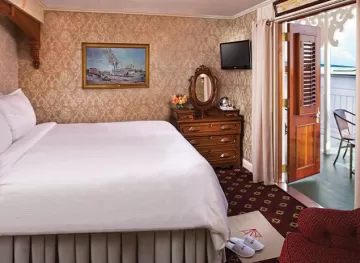 Settle into your sitting area, open the French doors to the deck, and greet the day as the banks of the river majestically slip by. Some staterooms in this category offer a view of the paddlewheel, while others provide expansive views of America's heartland. Has 210 sq. ft. with open veranda.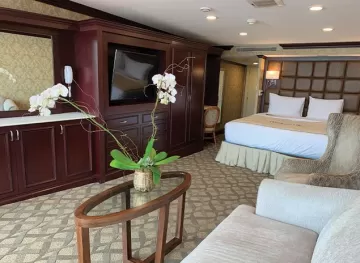 These spacious retreats offer unmatched views, each with a 6-foot-square viewing window that overlooks the paddlewheel, for a truly authentic steam boating experience. Stateroom 383: 342 sq. ft. Staterooms 385 and 386: 302 sq. ft.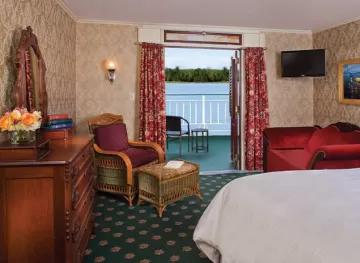 You will feel right at home on the river in our magnificent suites. Indulge in a soothing soak in your tub, then retire to your cozy armchair or sofa, prop your feet up on the ottoman and read through the River Times – our daily program – to discover the delights that await. Has 230 sq. ft. with open veranda.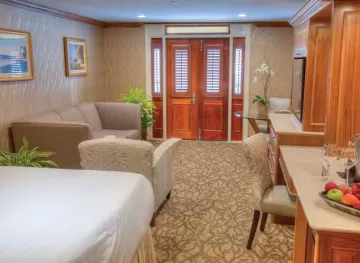 Our spacious, elegant suites are furnished to provide the warm ambiance of a fine Southern estate. Open your French doors and delight in sweeping river views as you sip a beverage and share conversation in your cozy sitting area. These suites are the ideal choice for family and friends vacationing together. 353-363 sq. ft. with private or open veranda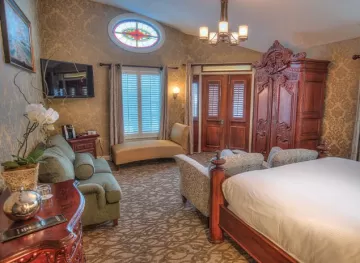 Open French doors and step out onto your veranda to unwind on your amply furnished patio. Adorned with 11- foot vaulted ceilings, overhead lighting and a cozy interior lounging area with a sofa-bed and cocktail tables, these expansive suites can accommodate up to three guests, and epitomize luxurious river cruising. 348 sq. ft. with 690-sq.-ft. exclusive veranda
Notes
Inclusions
Pre-cruise hotel night stay in the embarkation city
Included Hop-on/Hop-off Shore Ex on all ports of call (except embark, disembark ports) on AQSC cruises. Traditional shore excursion program on the VCL ships. Premium shore excursions available at an extra charge
Unlimited beverages including world-class wine lists, top-shelf spirits, local craft beers and specialty coffees
All meals including fresh lobster and USDA Prime Beef available every night
24-Hour in-room dining
Unlimited WiFi
Live, Daily Entertainment and Enrichment
Exclusions
Port fees
Gratuities
Premium and Connoisseur Beverage Packages
Premium Shore Excursions
Air
United States Travel Links
Inquire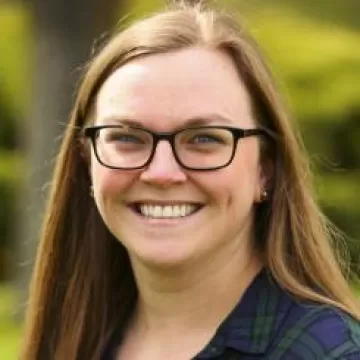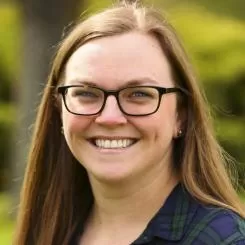 We Love to Talk Travel
Call
1.800.344.6118
or
Chat Now
Kate was great to work with in the planning stage. She was prompt, helpful, and efficient. Our tour guide, Edwin, was knowledgeable and passionate. We were very happy to have traveled with Adventure Life, it made the trip easy and a true pleasure. We could concentrate on enjoying the experience rather than the details of travel.
Lisa Bridge
United States Travel Guide
Favorite United States Tours & Cruises