Once we got off the plane in Longyearbyen we gathered our luggage from the single baggage claim, and followed the crowd outside where two large buses were waiting. We figured we were supposed to follow everyone else onto a bus of our choosing, even though we weren't exactly sure where either of them was going to end up. We quickly learned that anytime a flight arrives at the small airport, buses meet the passengers to take them into town, stopping at every hotel in town, along with a few stops for locals. The simple process almost seemed too good to be true, but my weary traveling mind appreciated the ease.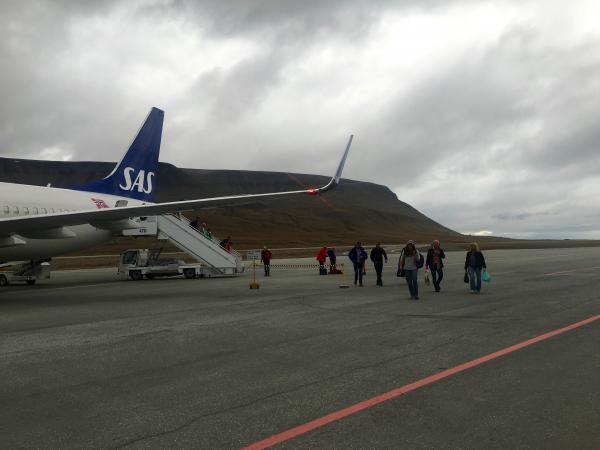 Our stop was the very last. Our Hostel was located at the very far end of town near the glacier where we were told there were plant fossils. After dropping our bags off and in desperate need of a proper meal we immediately searched out food. Thankfully, the hotel right across the road had a restaurant. The Coal Miners Cabin, appropriately named, had housed miners during the 1950s coal boom. They had a simple menu of burgers and different potato side dishes. We happily munched our burgers by candlelight in our socks (we quickly learned that it was customary to remove shoes when entering buildings in Longyearbyen) and watched Olympic handball while trying to figure out the rules of the unfamiliar sport.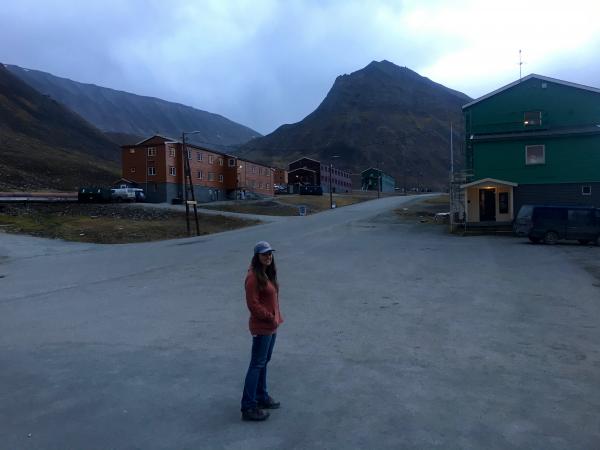 By the time we finished our meal and returned to our room it was nearly 11pm. We were delighted and in awe that it was still incredibly light outside. This was my fist time experiencing the midnight sun. The combination of jet lag, light coming through the windows, a very loud Finnish man, and the excitement of arriving in the Longyearbyen made for a poor nights sleep. But Haley and I awoke the next morning excited to embark on our ship, finally unpack our things, and see Svalbard!