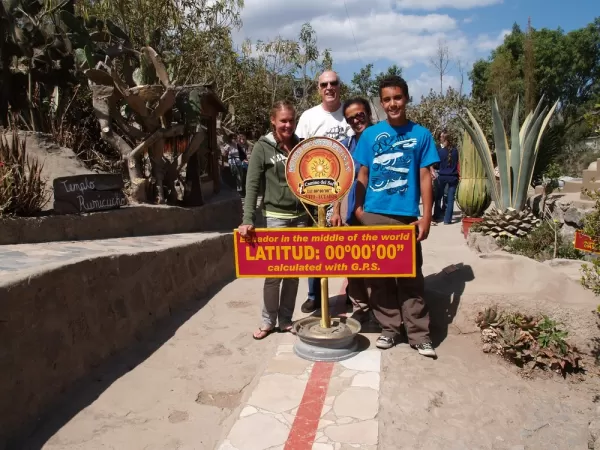 In the morning, we made a wet landing on a black sand beach and went for a walk along a trail while we were told the story about the previous settlers on the island who operated a salt mine. Unfortunately, goats and pigs were introduced and eventually threatened to destroy the natural wildlife on the island. Relatively recently, the National Parks service was successful in eradicating all the pigs and goats from the island. We hiked to an old lava flow in which the ocean had carved small inlets, caves and blowholes. Sea lions were resting in the cracks surrounding these holes and colorful bright orange-red crabs crawled around while Marine Iguanas warmed in the sun. Colorful green-yellow Mocking Birds landed now and then.
We snorkeled off the black sand beach while a male sea lion barked and patrolled a section of the rocks to warn others away from his mate and calf.
After returning to the ship we had lunch and a nice nap and then embarked for a place on the other side of the island known as China Hat due to the appearance of a large cinder cone on this end of the island. The landscape was quite exotic, appearing like the surface of the moon with numerous parasitic cones in all directions.
We boarded the pangas and motored up a long wide inlet between two sections of the islands and went for a drift snorkel as the current pushed us along. Spectacular scenery was enjoyed with thousands of exotic fish including trigger fish and parrot fish. I had the opportunity to watch Marine Iguanas feed under the water. My son, Patrick saw two reef sharks.
That evening at dinner, a bottle of champagne and a birthday card were brought to my wife, Joyce. After dinner, the lights were suddenly dimmed and a birthday cake was brought out. The crew and captain began singing songs. Their group is called 'The Barnacles'.