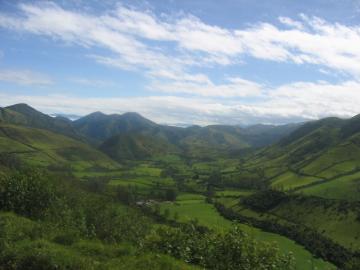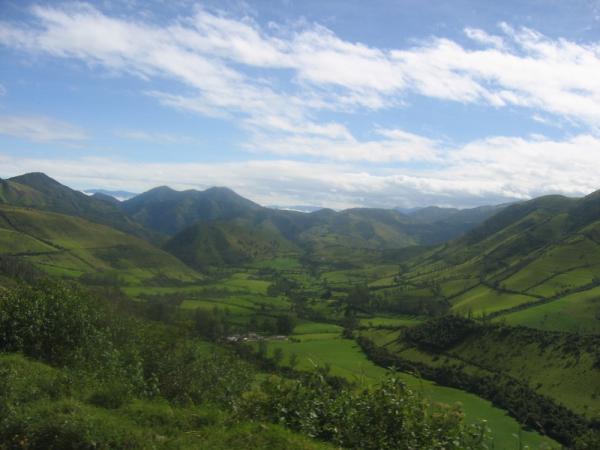 Awoke to cows sniffing around outside my tent. The cows were not timid. One stuck its head completely into my tent. Well good morning to you too, Sir.
After breakfast we hiked up another part of the mountain. It was a shorter hike, but still challenging due to all the knobby grass humps. We explored a cliff area with some cool overhangs and shiny obsidian looking rocks everywhere. Clowned around with some more skeletons.
After lunch we packed it up and said farewell to exercise and headed to the Papallacta Hot Springs. The accomodations here were fantastic and the hot spring pools were very well done with natural stones and clay pitchers pouring water. Man it felt good relaxing in that hot water. The views were great too. The resort is in a valley surround by mountains, one of them being snow capped.
After eating at the nice restaurant on site (there's really no reason to leave this place) continued to soak the night away until we became human prunes.