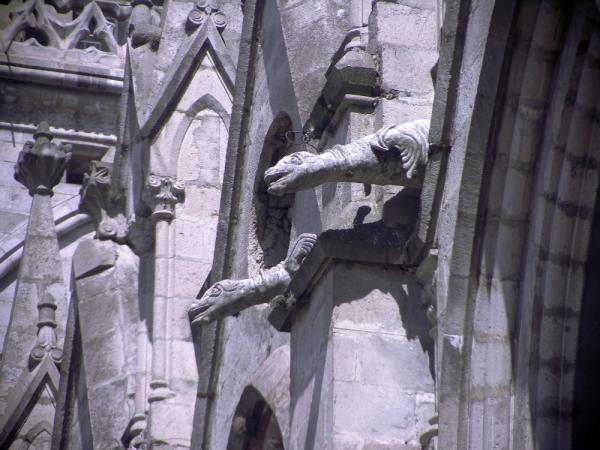 Our guide Mauricio arrives in a fedora, is a slightly built and easy going. Joining him is our driver Osvaldo (a university math prof). We do the standard local tourist stuff---the Teleferico cable car and lookout; El Panecillo the giant, aluminum virgin overlooking the city; the old town a UNESCO joint; Mitad del Mundo the equatorial exhibit and line. The old town is impressive. Narrow cobblestone streets, well preserved colonial architecture, enough old churches to satisfy even the most fervent Catholic historian, plazas and squares that invite you to linger and people watch for days, shops and street vendors hawking trinkets as well as high end local stuff.
I keep an eye on Hil and Ev, figuring if I were a pickpocketer, or an unscrupulous vendor, they'd provide dinner. After a rough gastrointestinal bout in Central America, I remind everyone to not eat anything uncooked or unpeeled. Hil's videocam is permanently on. She has recorded the vibrancy of the old town, but also every meal, the waiter, the sidewalks, the traffic, the sights, the washrooms, half of Quito.
Dusk arrives quickly and the streets and sidewalks of Mariscal are teeming with life, beautiful locals, blessed travellers, hungry stomachs, and thirsty throats. We go for the authentic meal at Mama Clorinda as recommended by our guide Mauricio.
Jeff orders the guinea pig, which comes deepfried and is more or less like a dry, meatless chicken carcass. Everything else is meat and potatoes heaven, with a hearty dose of corn. Because of this, I've never been a huge fan of cuisine in Latin America but am impressed with the freshness of everything, especially the seafood.