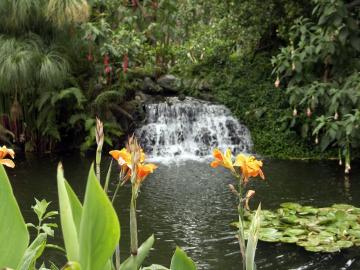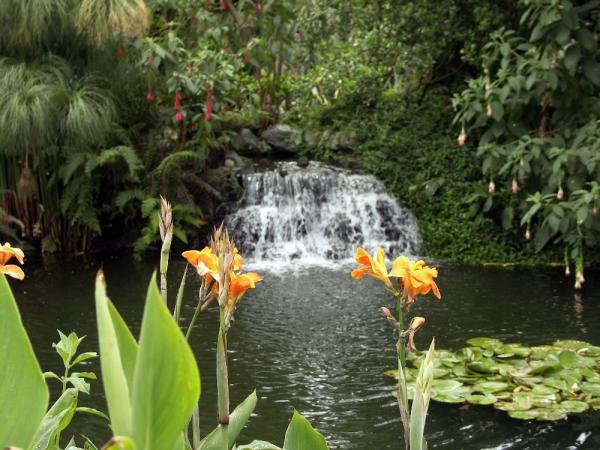 July 21-23 High Andes
We have three more nights before our creme de la creme, the Galapagos. I'd cajoled the group to give the Quilotoa Loop a look, a rarely visited backpacker haunt. The high Andes would be the furthest thing from a sanitized push button tour and it would reek of authenticity. Hil has been mumbling something about staying behind in Quito, that the higher altitude would be an issue. But it hasn't been yet though we'd been well over 3400metres. So I know it's her umbilical cord to creature comforts leading the grumbling. I bribe her with a cheese factory. I tell her there is one in Chuglichan where they make the finest cheese in the Andes, that the French embassy gets it flown in daily. There is in fact a cheese factory there. As for the French embassy's cheese deliveries, well...who knows, it could happen?
Our van climbs back towards Quito at 2850 metres. With every kamikaze driver who nearly misses us, I add a dollar to our driver Johnny Cash's tip and silently thank him for pulling a Driving Miss Daisy. Why anyone would rent on this road is beyond me. By the time Johnny Cash clears the mountain death zones, he's up to $27. At Quito we hook up with Mauricio and our first driver, Osvaldo again.
They take us south along the Pan-American, smartly marketed as the Avenue of the Volcanoes. I lament we've ill timed our trip and will miss all the major rural market days. Or so I thought.
We pull into Latacunga, gateway to the gritty Quilotoa Loop, for lunch. We stumble onto a market. Mauricio our guide doesn't think much of it. Before I even exit the van, I am grinning. There are no gringos, no digicams but our own, no trinkets and handicrafts, just a sea of Ecuadoreans, most of whom are indigenous. They aren't in their flashy Sunday best or eye-catching embroidered blouse. They're in Panamas, stained aprons, non-descript ponchos and everyday sweats and pants. They, mostly women occupy tables of cow heads turned inside out, sacks of purple potatoes, baskets of green oranges, pyramids of tree tomatoes, carts of medicine for your ovaries and whatever else ails you. They sit for lunches of fried pork, rice and popcorn. They haggle, they flash toothless grins, they sell, and the odd one begs. One woman has a baby wrapped in a blanket around her back and sells baby chicks for a dollar, which she plops into a small paper bag upon purchase.
This may not be on any tourist map, but I'm sold. We load up on tangerines, ground tomatoes and bananas, knowing these will be in short supply in our higher altitude destination.
Our van climbs steadily along narrow and worsening roads. I expect the Andes to be barren and desolate. Instead the steep slopes are painted with grassy plains that sing with the wind. Potato fields so perfectly lined only a higher power could have manicured them. Lone farmers till their plots by hand. This is not Kansas and this is not a land for the weak. Three million indigenous live in Ecuador, most are dirt poor.
At 3200meters our digs, Mama Hilde in the indigenous village of Chugchilan, are basic but clean. Hil says nothing. This and the market are a long way from the Aloha deck on her usual cruise ships. But a good sign emerges. Her videocam hasn't stopped, even when shooed away and spit at from locals who for some strange reason don't want it stuck in their face.
Our only full day is devoted to descending into Laguna Quilotoa, a monster crater lake atop a volcano that is 3km wide and 400m deep. It is the windiest place on the planet, but the view is otherworldly. The emerald coloured waters are framed by a towering rim with snow capped volcanoes in the foreground. Surely this was considered as a backdrop for a Lord of the Rings scene. The descent is swift but for the drop dead photo opps. At the base, enterprising locals offer donkeys for the hike up. Chantel, Jeff and I opt for the hero hike back. They soon regret it, as altitude and soft North American living all but force them to crawl back.
We return to the village and Hil scopes the other two inns for a Campari and soda. Neither inn has it (surprise, surprise) nor the homeliness and family atmosphere of Mama Hilde. All the guests crowd around three tables in a communal share of down home meals in big dishes. Hil finds this utterly charming and delightfully quaint. I make a mental note to drag her to Chinatown when we return and show her a serious community feed. She then meets Mama Hilde and shows her family pictures and shot after shot of her dog, Winnie-after Winston Churchill. Through elaborate hand gestures and my occasional interpretation, the two mamas manage a conversation about the futility of men and marriage. Mama Hilde's husband was a prick and she and her family have had a very difficult life. But she is content. She has family, friends and community. What more can she want, she asks rhetorically. Hil nods knowingly. I slinker off for a Pilsener, knowing Hil has transcended the cultural divide. There is no mention of any cheese factory.