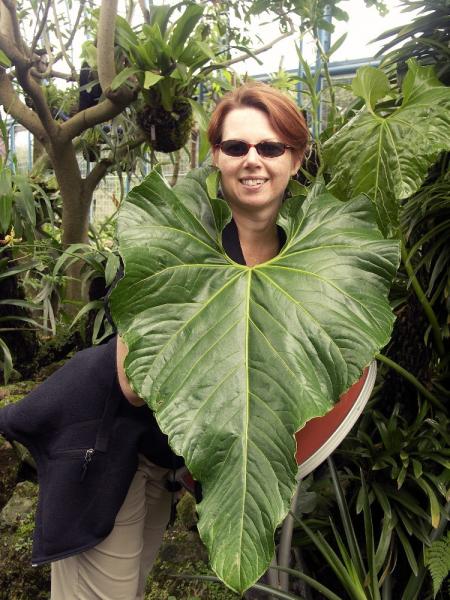 July 19-21 Mindo
Our van twists and turns along mountain roads as we head north then descend to the cloud forest at 1600metres. Along the way, I marvel at the endless near misses and death defying passes and lane changes among motor vehicles. Our driver who has the serenity of a monk behind the wheel, sports Johnny Cash side burns and looks as if he shared a cell with him eons ago. The road anarchy barely registers with him as he hums along to Spanish covers of Celine Dion on the radio. He is from Quito. He pulls into a dirt track near the village of Mindo and deposits us at our lodge, Reserve Pachijal. We tip him but he stares off. ''Tranquila y muy hermosa.'' Quiet and beautiful.
The undulating terrain of the cloudforest lacks the humidity and bugs of the flat as a pancake Amazon basin. But the more temperate climate thaws one's inhibitions.
Our eight room Lodge lacks the spit and polish of our Quito hotel but easily makes up for it in the pace, the air, the vibe, and the colors which all work to intoxicate us into a serenity normally only found in a bottle.
Low lying clouds float among the tree tops. Greens of all shapes and sizes surround the landscape, interrupted by botanical treasures such as trumpet flowers, bromeliads, orchids. Necks strain at the sight and sounds of innumerable birds--yellow warblers, toucans, quetzals, golden flycatchers, grosbeaks. The intensity and drama of this forest with the rushing streams, steep ravines, thick mosses and thick vines are humbling.
The senses are both overwhelmed and seduced at the same time. It is crac for our new age soul. I half expect Deepak Chopra in Wellingtons to round the corner and muse on the restorative powers of the forest.
We sit for hours, but are drawn to the deeper, darker reaches. On one river hike, our machete wielding guides lead us to a white water stream cradled by slippery boulders and ankle deep mud. It is a hike that should have come with a warning: triathletes or insane only. We are one slip away from tumbling into gushing water and jagged rocks. Our usual guide has left us on a family emergency, leaving us with Juan who speaks little English but whose knowledge of the forest is incomparable. He and his assistant point to an overhang above the rushing creek. Their faces are stern, almost apologetic as if something terrible but unexpected is about to happen and casualties may be unavoidable. He suggests that an alternate route or doubling back would be four hours, mostly uphill.
Hil slips and almost slides into a mud puddle. She is white as a ghost as she puts her videocam away. The mist and sweat have washed away much of her agelessness and I see fear. We vote to move on. Juan waves and gestures wildly but quietly with his arms. The best I understand is the red top Hil is wearing will attract unwanted attention, perhaps an attack. Hil throws on a windbreaker. Juan shoooshes us with his index finger. Hil is frozen and can't move. She fights back tears. I take her hand. But she declines and says defiantly: ''survived the London blitz, I can survive whatever creature this jungle has.''
Trish shoots me a look that says. ''You've pushed us too far and soon.'' l know I'll be dead meat if we get back in one piece. We silently scamper over the slick rocks and come within a few meters of the overhang. I see a crimson outline but Juan feverishly waves us on. We scurry away from the stream. Joy and relief paint our faces as though we've survived a near fatal experience. We let out a collective sigh and a group smile. It may not have been a marathon or Kilimanjaro, but I'm sure the feeling is not all that different.
Juan pulls out his a book and points to a bird, then the overhang we left behind. I read, ''Cock in the Rock, extremely shy, 25 cm in height, lives off fruits, insects, rodents and nests on the side of cliffs.''
''Muy fuerte.'' Juan says. Very lucky. Very lucky Ecuador has guides who take stewardship this seriously. Or very lucky we survived the ''Cock in the Rock'', or very lucky we saw this difficult to see bird, or very lucky I won't have to incur the wrath of both wife and the mother-in?
Juan then picks off long red pointed leaves and creates a laurel for Hil who dons it with pride. She pulls a Mary Tyler Moore, spins around and exclaims she's Queen of the Cloudforest. After what she just did, no one would disagree.