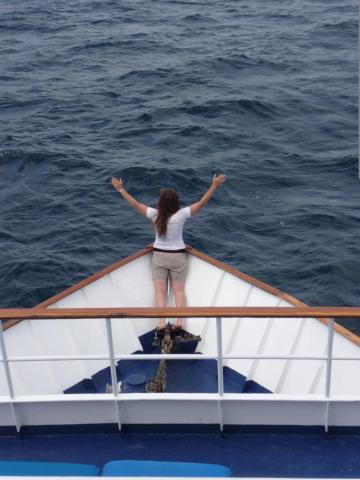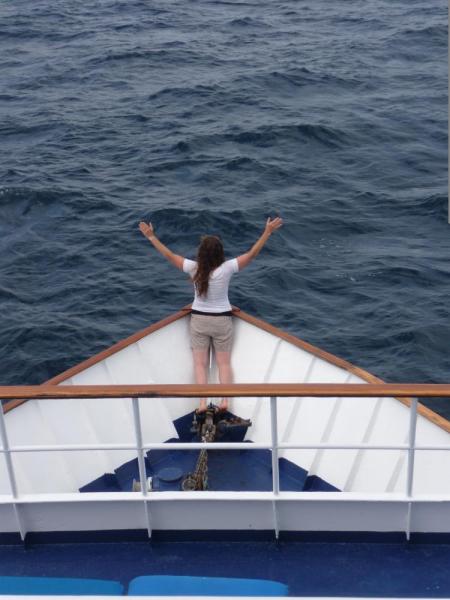 From the arctic to the equator. A journey from a land of snow and ice to the lush green tropics of the equator and the harsh desolate volcanic landscape of some of the islands. A landscape that erupted from the sea millions of years ago and continues to do so today. Islands of volcanic origins continuing to persist, rising from the ocean floor to be beaten down by pounding waves. An endless cycle. The convergence of currents, upwellings and nutrients bringing together penguins, turtles, sharks and sea lions. Life abounds in this special place.
It is a land of innocence, fearlessness and openess to all that come, allowing its secrets to unfold for those willing to learn. The dance of the boobies, the splendid displays of the male magnificent frigate birds and the incredible waved albatross are part of the magic. Life abounds under the surface of the ocean, visible to those willing to jump in donning snorkels, masks and fins.
What a priviledge to be able to share their underwater world and witness graceful sea turtles, penguins torpedoing by in search of food, sea stars, urchins, the colourful array of fish and the list goes on and on...........
Everyday was packed with adventure, almost too much to absorb. Facts about adaptations, behaviour and interesting tidbits filled every corner of my brain. The theory of evolution studied at school became a reality as I saw the finches that Darwin spoke about.
Add to this the comradery of new friends from all walks of life. We shared in the delights and wonders of the Galapagos, expanding our horizons and seeing things through each others eyes. Hundreds upon hundreds of images were taken of the Galapagos and each other - memories imprinted in our minds forever.
The Galapagos is bewitching, casting its spell on you, tempting you to return and experience each of its seasons.
As I migrated home across this planet we call home, I started dreaming about my next great adventure. As Leonardo de Vinci said " Qui est guide par une etoile ne regarde jamais en arriere" (one who is guided by a star never looks back). Of course I will share my incredible journey with others, but it is time to look ahead and aspire to new dreams.
Perhaps the antarctic..........................