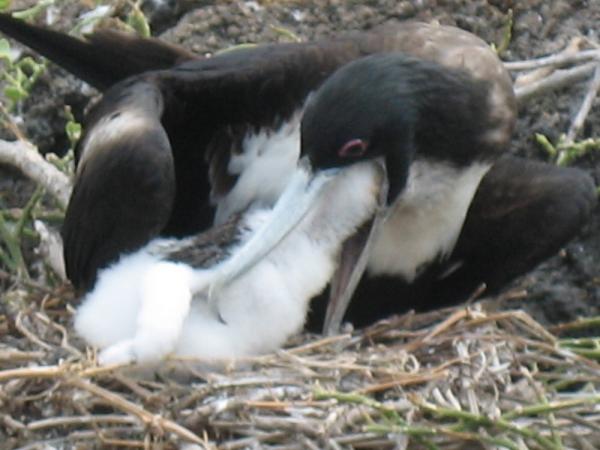 Santa Cruz. I remember Santa Cruz from an earlier trip that I had taken here with my family. I remember flaming drinks and dancing. Lots of dancing. Lots of Cuba Libres. This was not the Santa Cruz I remembered from my youth. This was Santa Cruz in the day light.
Now, I know that I should pay more attention to the briefings the night before, but I still think that somebody should have seen me wearing my little short shorts and reminded me that we are going into tick infested forestation today. I was blindsided when we arrived at the giant turtle reserve. "What do you mean we have to put on those muck muck boots? I'll be fine in my sneakers." At least this time someone warned me that, yes, I did need to wear the proper attire. Okay, even though my bare calves are sweating in these boots that have seen who knows how many other feet today, I am happy to have some protection from the mud and grossness of it all. Where are we going, anyway? Wait a second . . . what is that? A giant turtle! How unbelievably cool. It almost made the humidity and itchiness worth it. Those turtles are so cute! They really remind me of dinosaurs. We were amongst grapefruit trees, so somewhere along the line husband opened one. I ate half, and I fed the other half to the cutest turtle ever! His little lips were all covered in grapefruit! I could die from cute overload.
Afternoon. Sovenirs, gifts, shopping, blah blah blah, frozen drink. Back on the boat.