We were on Samba for the voyage of June 9th thru the 16th. We had a wonderful experience. First I want to make it clear that this is an adventure trip and this vessel is not for those looking for a luxury liner. You must go online and see the boat and you will have a good idea. The rooms are comfortable, tidy and compact, and truly you barely spend any time in them except for sleeping and showering. This vessel is for those desiring a fun, sea-worthy, adventure trip thru the beautiful Galapago Islands. We loved it and I think I speak for everyone else on the boat as well. Samba is one of the oldest and sturdiest vessels out there, well maintained and built to last.

Our guide, Fabian Ramirez, was the best. Not only was he extremely knowledgeable in every facet of Galapagos nature and history, but he was a wonderful host for us, planning our daily excursions to maximize our time there and also our exposure to different species based on which island we happened to be in and what we were likely to find there. Each evening we would have a "debriefing" on the next day's itinerary and history lecture on the island for the next day, complete with map and pictures, as well as suggestions on what to wear in order to be comfortable on that particular hike, and what to be looking for in terms of wildlife. And wildlife we saw, from all the species that you see in the guidebooks and more!

Each and every one of us 14 passengers, was personally attended to. Fabian made it his business to know what each of us was interested in so that he could show us points of interest which we might otherwise have missed on our own. He also looked out for our welfare the entire time we were there. For example, if someone was a little seasick, he knew about it and knew what to tell them to take to feel better and was constantly checking on them to make sure they were feeling better. One day my husband needed to drink just clear broth (light soup) because he had drank "chicha" in Quito. Fabian made sure he got the broth he needed, even at lunchtime when we were off the boat. If someone needed or wanted to buy something when we were on one of the inhabited islands, he would tell them exactly where they would find it.

When we were snorkeling he knew exactly where everyone was at all times and made sure the pangas were available within easy reach for anyone desiring to go back onboard. Also, the ship had wetsuits and snorkeling equipment available for all of us, at no extra charge. I don't know how he did it, but he was wonderful. He gave us lectures on the wildlife, like the best professor you can imagine, and took care of us like a wonderful and caring host Also he is the kind of person who makes everyone feel comfortable. After one day together, our group was like a family. His English is excellent as well. Also his Italian, which helped our newly-wed friends from Milano. Andando Tours is very fortunate to have him working on their team.

Our chef on Samba was Jairo. Such healthy and beautifully presented meals three times a day, all coming from a relatively small kitchen. I have no idea how he accomplished what he did in such a small space. Practice! All meals were served on time and were as appealing to the eye as they were tasty to the palette. He is truly a highly gifted chef. I am convinced that this guy could cook fabulous meals for anybody and any size group. He is so talented. Also amazing was the ease with which he handled the "special cases" in our group. One person had a wheat and dairy allergy, another a problem with tomatoes and vinegar and a third was vegan. Not a problem for Jairo! He always had an alternate ready for that person, beautifully prepared and presented to that person along with the rest of the meal. There was always plenty of variety and plenty of food. Every day we were amazed by his originality. On the last day he cooked us a turkey dinner with all the fixings. Fabulous!

The rest of the crew; Nixon, Vicente and I cannot remember the other names, but everyone of them were so courteous and helpful to us. Anytime anyone asked for anything, they would always be able to provide it, and with a smile that made you feel good and that you were not a bother to them. The entire Samba crew was dedicated above all to our safety, enjoyment and comfort. Boy did they deliver! Great cruise!
Want to Go?
country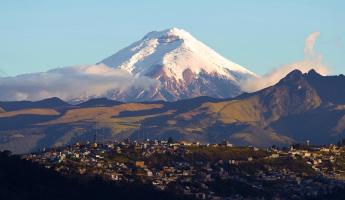 7 Day Tour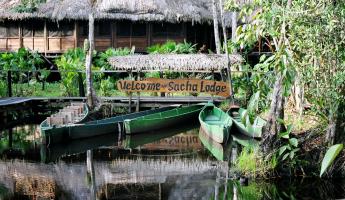 9 Day Tour