The Galapagos has two primary jumping off points, Quito and Guayaquil. By most standards, these airports are interchangeable, but there are a few reasons you might choose one over the other. As a port town on the coast, Guayaquil is the closer airport and offers a direct flight to the islands. However, my travel partner, Molly, and I chose Quito as the jumping off point for our Galapagos adventure. While a slightly longer flight overall, the UNESCO World Heritage site of Quito offers wonderful culture, history, sight-seeing, and easy access to the surrounding highlights (Otavalo, Cotopaxi, etc..)
A few steps into the Quito airport we were greeted by a representative from our ship company who was there to assist us with the entire Galapagos check-in process.  After welcoming us, she handed us the necessary documents, pointed us in the correct direction, and we were off.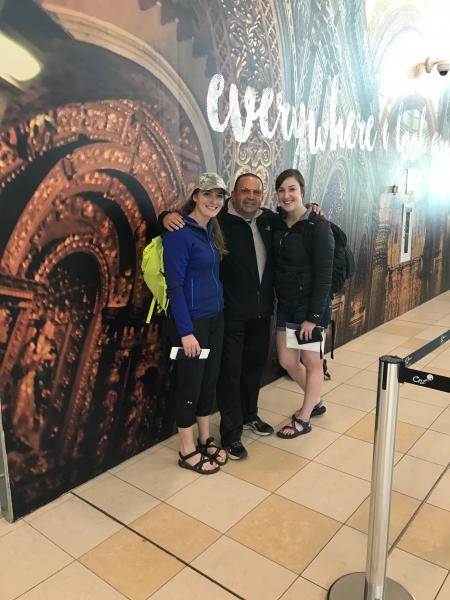 These necessary documents included an INGALA transit control card and Avianca Airline tickets. With our bags in tow, we walked to the SICGAL baggage inspection. Once the airport agents were sure we were not smuggling any forbidden nuts, fruits, or wildlife in our baggage, we were free to move on to the Avianca counter and check-in our flight.
The roughly 40 minute flight over to Guayaquil was an easy one. In Guayaquil we encountered a brief 45 minute stop-over for more passengers to board the plane. After one more quick 90 minute flight, we touched down on the islands!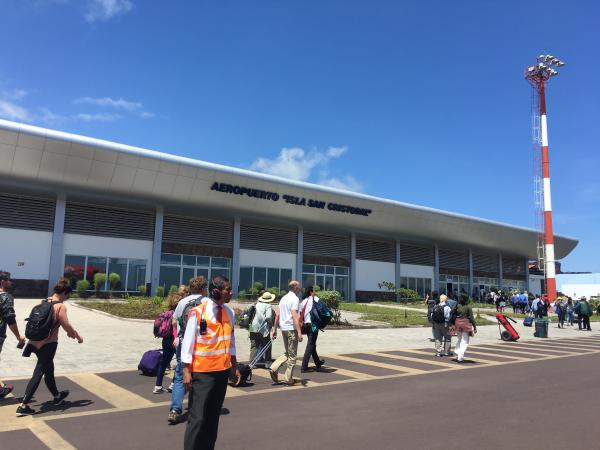 After again clearing customs in San Cristobal (which was a process of baggage checking, fee paying, passport stamping, and line waiting) we met our naturalist guide holding a sign that said "Natural Paradise" and boarded a bus for the 3-minute ride to the San Cristobal dock.  Zodiacs (referred to as "pangas" in the Galapagos) were awaiting our arrival to bring us out to the ship.
Once on board the beautiful catamaran, the Natural Paradise, we were fitted with our wetsuits while sailing to the famous Kicker Rock for our first snorkeling excursion where we saw sea lions, sea turtles, Galapagos Sharks, and a variety of tropical fish!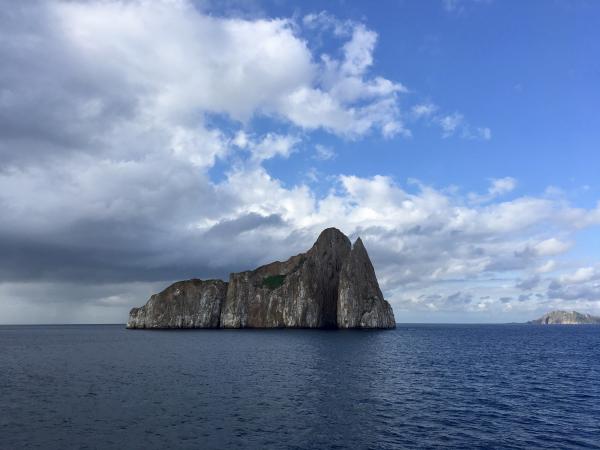 Back on-board, we were allowed approximately an hour to dry off, settle in, and prepare for the evening's festivities. We met the crew, shared some stories, received our briefing (which detailed the important do's/don'ts of the Galapagos islands) and enjoyed a wonderful meal. With a full stomach, we then headed to bed to prepare for our first full day on the Galapagos Islands.  
Getting to the Galapagos Islands is a full day to say the least, but every bit worth it!