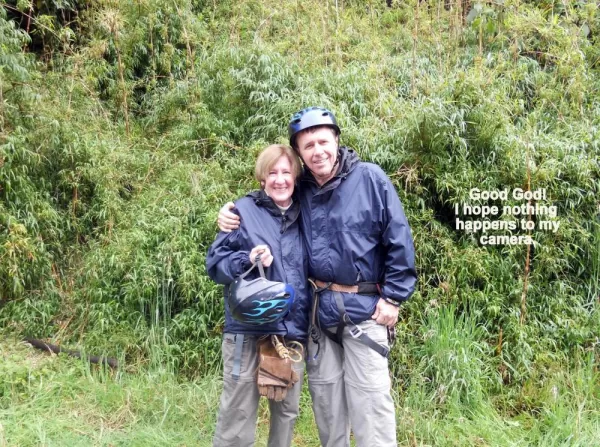 We all had a well earned night's sleep and a delicious breakfast the next morning. Did I mention about the breakfast at the hotel? Even though it was considered a continental breakfast, it was much more than that. Rolls, danish, fruit, coffee, tea, meats, cereals, eggs made to order and much, much more adorned the breakfast bar.
Off to the airport we went with our guide Daniel, once again in a comfortable van. He took care of everything, our tickets, our luggage and getting us to the gate right on time. We boarded the plane and we were about to embark on a new adventure.
I simply don't know why I had in my mind that the plane we would be flying in would be a small, old and dilapidated plane. I figured it was going to be one of those puddle jumpers. However the Galapagos are 600 miles off the coast of Ecuador and it was going to take a much bigger plane to get us there. Boy was I ever wrong! The plane we flew on was a Boeing 757 with all the bells and whistles. It was a great flight.
We made a stopover on the coast city of Guayaquil. Some passengers departed and we took on some new. Now we were headed to the island of Baltra in the Galapagos. It is one of two airports in the islands. While it was small it was very modern and very clean.
I will tell you more about that in tomorrow's Journal.