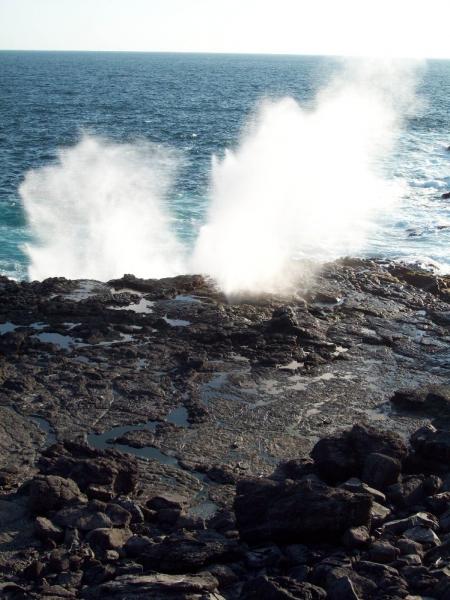 Day 7 – 10-23-08 (Thursday)
Breakfast @ 7:00 p.m. then disembark to head to the Charles Darwin Institute. We changed our guide here; our guide for the past four days had to pick up a new group (Mario) is our new guide. After about 20 minutes with Mario, we are so glad that we didn't have him all week long. Carmeilo – our guide all week long was just amazing. His English was very good and he was very informed and knowledgeable about the GI. He made the islands come alive for us with his stories of the islands and all of the information about the animals and their habits. We want to go back to he GI again at some point, Carmeilo is a large part of that, we learned so much from him that we want to go to the islands that we didn't see on this trip.
We were very disappointed in the Charles Darwin Institute; it was nothing more than a glorified zoo. The new animals that we got to see were the large sea turtles. We did manage to see "Lonesome George" the oldest sea turtle on the islands, he is 150 years old. The breeding program that they are working on was interesting, but our guide didn't have much information for us about it. He ran us through there so fast that we couldn't read any of the material that was posted about the turtle restoration program.
Then on to the bus that will take us to a ferry, and to another bus that will take us to the airport back on Baltra Island so that we can fly back to Quito. We got back to Quito and our hotel around 5:00 p.m. Kathryn was already there waiting for us, she had already found out what room we were in and had our key. She took us all around old town Quito, the historical part of the city. It is very beautiful and the buildings are so interesting with all of the churches and cathedrals. We even got to walk past the President of Ecuador's residence.
We ate supper at one of Kathryn's favorite pizza places that she had found since she has been there. It is different from our pizza but very good.