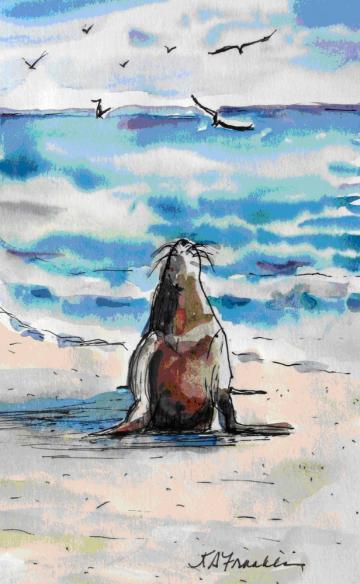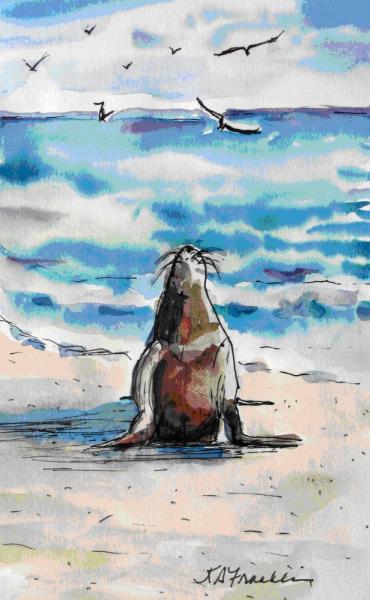 I have wanted to visit the Galapagos Islands since I was a little girl. I knew I wanted to spend the maximum amount of time in the islands that my budget would allow on a small boat with few passengers. It did not take long as I researched my trip to figure out I wanted a boat that accepted 12 to 16 passengers max, went out for 8 days without returning to pick up or drop off 3 and 5 day passengers, had air conditioning, included snorkeling in the itinerary and visited lots of islands. After looking at about 40 itineraries I found the Samba!
The Samba is a motor sailor (they don't use the sails) with an excellent itinerary. They do a great job with the food, the rooms have adequate space and the crew was a delight! The other passengers selected the Samba for the same reasons we did, so we had a completely compatible group to sail with. I have received e-mails from fellow passengers from Great Britain, Australia, Scotland, Germany, Switzerland, Holland, and the U.S.
We had one night of ''rough sailing'' during which the Captain directed that passengers were not allowed on deck. 3 passengers left the dinner table as soon as food was served to nurse their sea sick stomachs in private. The rest of us ate with gusto! I don't usually get seasick, but I was glad I had the anti-motion sickness patch on behind my ear that night. Our forward room really rocked and Kathleen was at risk for dumping out of the top bunk a few times. The crew laughed the next day when we talked about the rough water. They said that was nothing! In June, July, and August they said all the passengers get sick on that particular nights sail!
It took no effort to get into the rhythm of this trip. Each day we had two excursions, transferring from the Samba into ''pangas'', small motorized rafts, for either a ''dry'' or ''wet'' landing. Starting day 3 we snorkeled either once or twice a day. Our guide has a degree in marine biology and has been doing his job for 21 years. He was very knowledgeable, his English was great, and he set a moderate walking pace. He ensured we had time to hang out and look at views and wildlife so I did not feel rushed. His experience showed.
At home I read about the Post Office Bay sailing ship tradition of dropping off and picking up non stamped mail to be delivered by others throughout the world. I pre-cut hard stock watercolor paper into the shape of post cards and brought them with me. I placed 8 watercolor sketches in the Post Office Bay container for future visitors to pick up and hopefully mail for me. I put a note on each post card for the recipients to call me when/if they arrived. (Note: I'm back home now and four of the eight have arrived!)