Autumn Barge Cruises
The best time to take a barge cruise through Europe is probably the autumn season, between September and October. Summer can also be an enjoyable barge cruising season if you don't mind hotter temperatures and bigger crowds, and the start of the river cruising season in late spring (April-May) can be a good time to see Europe coming back to life after winter. Note that, like all river cruises through Europe, there are no barge cruises in the cold winter months from January-early March.
Barge cruises navigate the rivers of Great Britain and Central Europe, including France, Germany, and the Netherlands. The temperatures are fairly consistent in each of these destinations each season.
Spring & Fall Cruises
If you choose to take your barge cruise in the Spring (March-May) or Fall (September- November), you will have warm but not hot days and brisk to chilly nights. Fall and Spring are actually very comfortable seasons for barge cruising to avoid the crowds and heat of summer.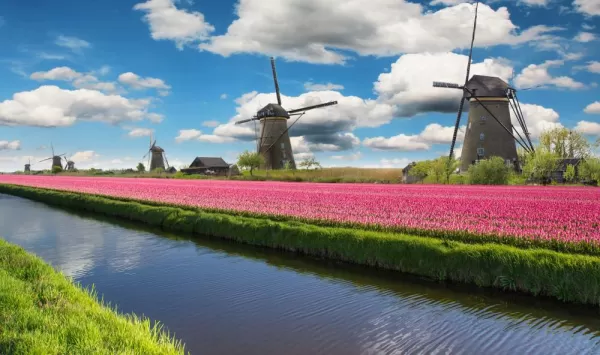 In fact, springtime in the Netherlands is when you will see the country's most recognizable landscape - fields of brightly colored tulips! On the opposite side of the cruising season, in the autumn, you will see wonderful shades of oranges, yellows, and reds as the leaves turn color.