Wednesday morning may be one of my favorite memories from the cruise. I rolled out of bed, grabbed some breakfast and went up to the sun deck to enjoy a few hours of castle viewing. It was chilly but everyone put on their coats, grabbed a blanket and enjoyed the beautiful views. Our cruise manager, Fredericko, would pipe through the speakers and tell us about the different castles. Our audioboxes were even equipped with little stories to tell us here and there. However, we were all having too much fun together to be too concerned with the audioboxes!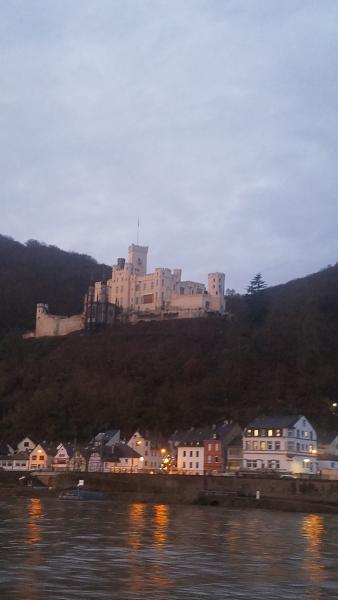 After we had our fill of castles, we went back to our room and got ready for the day and then headed to lunch. Before we knew it, we were in Rudesheim and ready to go on our excursion. One of the things that I love about AmaWaterways is how many options they have for excursions. Whether it is active, for gentle walkers, or historical, they typically have something for everyone. We chose the wine tasting. After our taste of German wines, we explored the local Christmas Markets.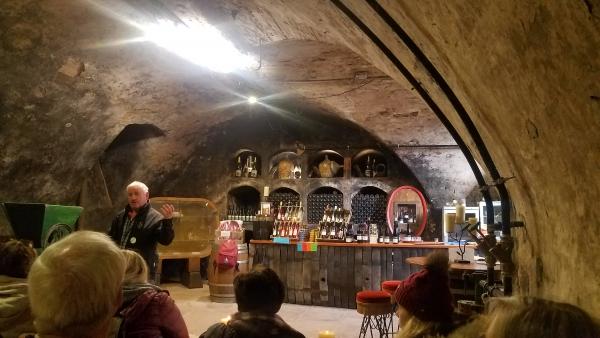 Rudesheim was extremely charming. We spent the afternoon exploring and didn't feel short on time when we headed back to the ship for dinner. Though the fun wasn't over then. After dinner we went back into town to experience and enjoy the local specialty, "Rudesheim Coffee." The closest thing I can compare it to is Irish Coffee. However, this specialty is made with a local brandy and they even set it on fire!