After cruising through the night, we arrived in Cologne on Tuesday. After all the traveling to get to Europe, it was so nice to relax on the boat Monday afternoon and evening. It really helped me recharge and be ready for our afternoon excursions in Cologne.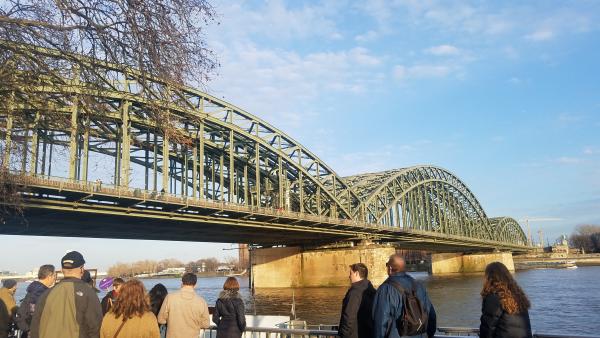 Cologne has 10 Christmas Markets and I was able to visit four of them. My friend and I chose to do a walking tour of Cologne and we had such a fantastic guide. He happened to be a local history teacher so he presented information that really enriched the experience. Once we went through important parts of the city with him and through the beautiful Gothic Cathedral, we were then set loose to enjoy the markets.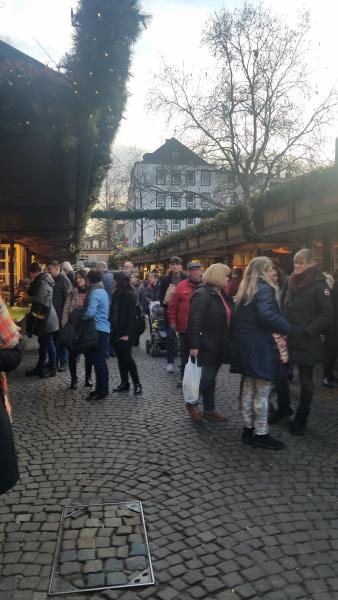 The Christmas Markets were surprisingly cute! I pictured a bunch of pop up tents but found stick built stalls with boardwalks and they all matched and were decorated. There is plenty to look at and enjoy, and they also had a lot to do. Enjoy some Gluewvein while strolling through the market looking at the hand made ornaments and shopping the Christmas Village decorations. Don't forget to try the food! If you don't know German, it may be useful to have an app to look up words. I found myself being quite unfamiliar with the food but it sure smelled good!
Cologne is also a fantastic stop if you would like some modern shopping. There is an endless strip of stores right off the main square of the cathedral. Make sure you have extra room in your suitcase!