On the last full day of the cruise, there are two cities you have the option of visiting, Frieburg, Germany or Riquewihr, France. Because of my love of all things French, I quickly chose Riquewihr and I am so glad I did! It is the only city that was completely untouched by both WW1 and WW2. Other than the city wall, the city is in the same condition it was in the late 1500's. This is also the city that Gabrielle-Suzanne de Velleneuve visited to receive her inspiration for Belle's village in the world famous "Beauty and the Beast."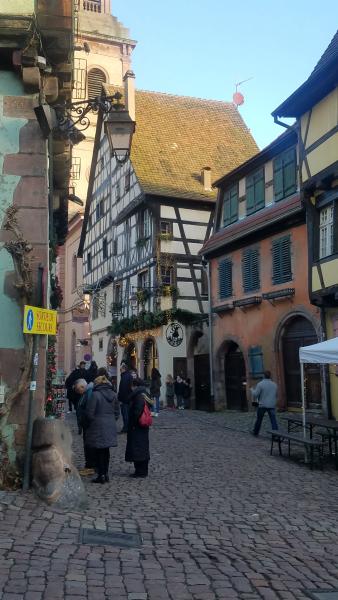 My little group had a great time in Riquewirh. Our city guide brought some great perspective with history of the city. That day also had some favorites like a ham and cheese crepe, raspberry tarte, pain au chocolate and macaroons. In fact, the oldest macaroon ship with the original recipe is in Riquewihr!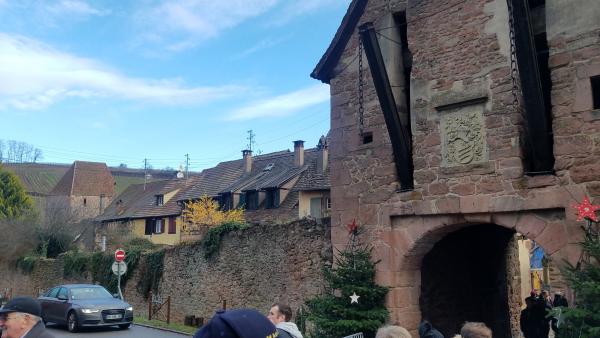 It was a bitter sweet day. The cruise was enjoyable in every way. I have never been so spoiled and pampered in my entire life. Each day, breakfast consisted of an elaborate buffet and a menu you could order from as well as a light late risers breakfast buffet in the lounge. Lunch was similar. Dinner was a fantastic four course meal each night with several things to choose from. Your wine or beer glass will never get empty as the staff are very attentive. The staff was actually half the fun of the cruise. I have never had so much fun making friends with a staff before. We quickly had our favorite waiter and bartender. The hotel manager, Jochem, was also a complete delight and joy. He knew exactly how to make you feel welcomed and made the cruise feel more like a family. It was because of these things that honestly made the vast majority of us teary eyed when we had to say goodbye. I have never had such a lovely vacation in my life.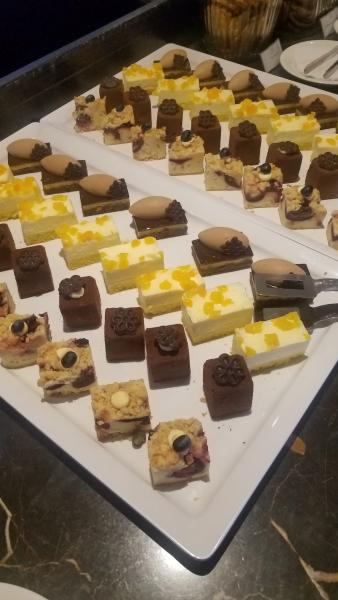 On Sunday morning, you have to be checked out of your cabin by 9 a.m. However, that is plenty of time to get ready and have breakfast. If you have a few hours before your flight, there is no problem waiting in the lounge until the time comes. The staff even brings your luggage outside for you.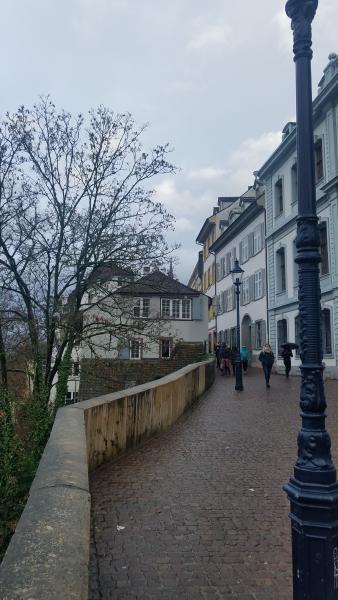 Due to flight times, I wasn't able to fly out until the following morning. I spent the afternoon wandering around Basel and enjoying the local Christmas Markets. Fair warning, Basel is very expensive. The same Ham and Cheese crepe that is 3-4 Euros in France is 14 in Basel. Most of my time was spent wandering and not shopping. I retired early and got ready for my flight the next day, sad to say goodbye to Europe once again.