It seems that wherever I go in the world, I always seem to get lucky in being in the right place at the right time for festivals.  When I was traveling in Colombia, I happened upon both the flower festival in Medellin and the salsa festival in Cali. I also was in Mexico for the Day of the Dead celebrations!
In Portimao, Portugal, on our first night in port, we happened to be in town for the sardine festival! I had never planned on going to a sardine festival (as I am not a huge fan of the salty fish), but we were right there in the port, so why not! Portugal is well known for its sardines and the Portuguese people usually eat them grilled and with olive oil and bread. Portimao knows how to party and it seemed like the whole town was out for the night! In addition to the hordes of people, there was, of course, lots of food, live music and carnival rides. We went on the Ferris wheel ride which gave us a great view of the city and the bay.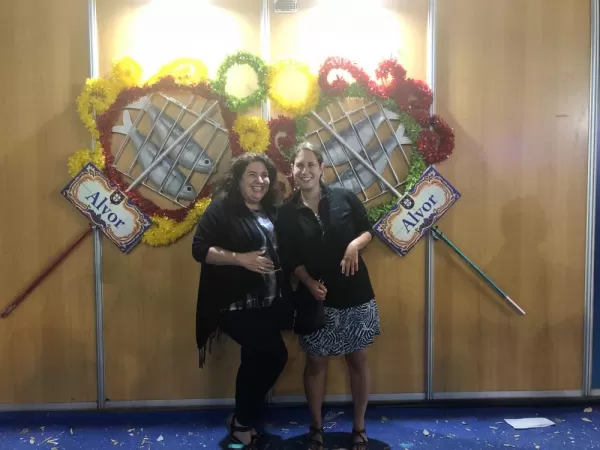 We also got to celebrate Malaga's fair on the last day of our cruise. The fair commemorates when the city was taken by Isabella I of Castile and Ferdinand II of Aragon in the 15th Century and is kind of like Malaga's independence day. It lasts for 10 nights and is the most important summer festival in Andalucia. Needless to say, the town was hopping. The city is full of polka dot wearing flamenco dancers, live music, tapas and, of course, lots of wine. The popular choice is a sweet white wine, which comes in a bright pink package. At night, the fairgrounds outside of the city open up, and the party continues all night long with rides and even more dancing. I felt so lucky to have been in the "right place at the right time" for these awesome lively cultural experiences. Make sure to go on the Harmony V in mid-August to experience these festivals yourself!