The days in the Galapagos are action-packed! I don't know what I was expecting but we got to do so much more each day than I could've imagined. Each morning, we were woken up by a good morning announcement over the loudspeaker at 7:30am. We would quickly dress in our outfit for the morning before heading to coffee and breakfast at 8:00 am. By 9:15am, we were generally boarding one of the pangas (dinghy) for our first excursion of the day.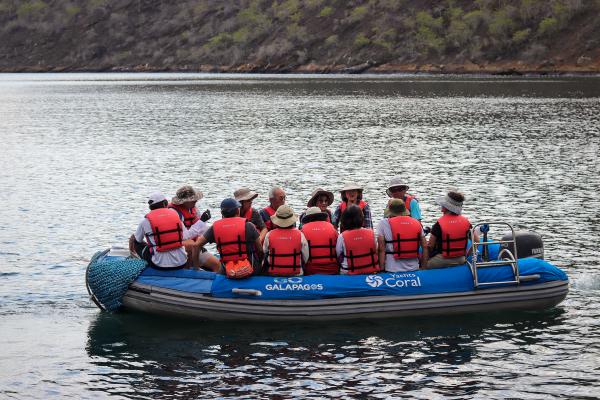 A typical morning would begin with a walk around one of the islands we had traveled to the night before. These short walks were incredible. We saw so many different landscapes and species of wildlife over the course of our five day cruise and even just the course of one day.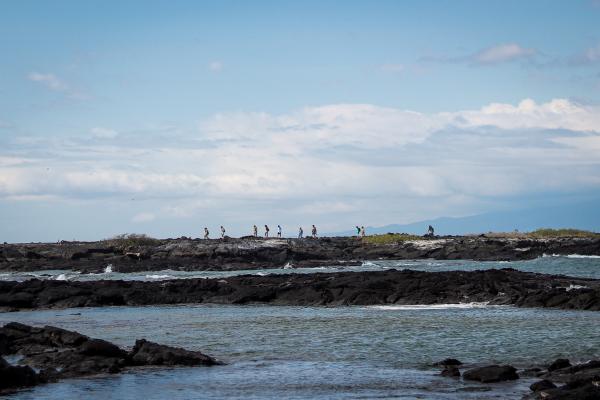 After about an hour of walking, we would either have the opportunity for a snorkel or a panga ride. By the time we were done with that it was about 11am and we would have some time to change and get ready for lunch. The lunches were served as a buffet in the dining room and we were always impressed by the quality of food. After lunch, we did have a couple of hours of downtime as the anchor was drawn and we became the move to the next island or stop. We usually spent this time sunbathing on the roof, taking a nap in our room or watching a documentary or presentation put on by our guides.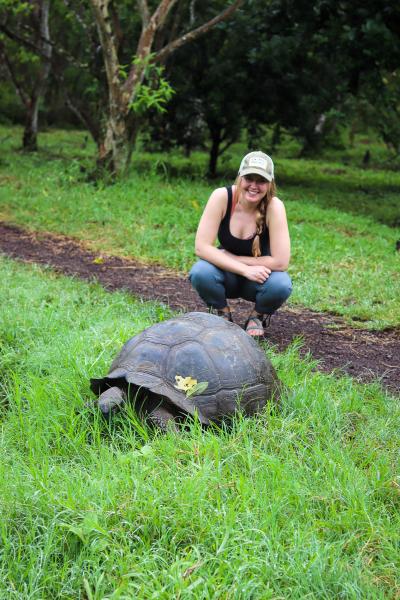 At about 2pm, we would get our bathing suits back on and head out for another tour of an island or dinghy ride. This was then followed by an afternoon snorkel. So essentially you are on four different excursions a day! Some people chose to sit some out but I loved every minute. All of the snorkeling spots and islands were so different and amazing in their own way.