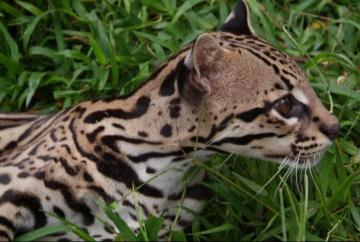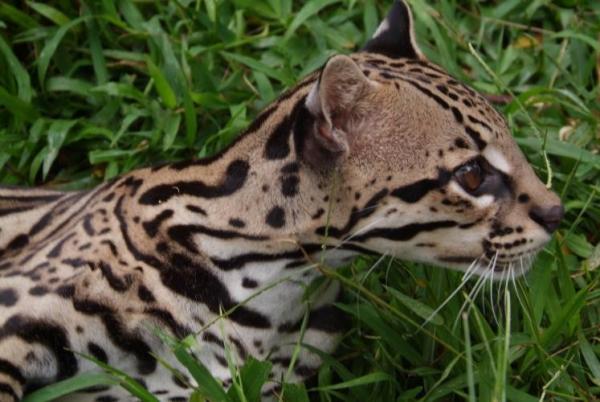 This morning we transfer to Bocas del Toro. Rolando picks us up early in the morning - so early that we have gotten a "breakfast to go" from Ava. The drive is interesting. Its a grey day and we drive up over the mountains to Almirante. The road was washed out in areas and we stopped to see the view down to the Atlantic. Almirante is a dump - or at least what we see of it. We go directly to the water taxi docks where we will transfer by boat to Bocas. We bid Rolando good-bye. He has been one of the best guides we have ever had. The rest of our trip is unguided except for a couple of hikes that have been arranged. The trip to Bocas is grey, wet and choppy!
We had upgraded our hotel to Hotel Bocas del Toro and then upgraded our room when we got there. This turns out to be our favorite hotel during our stay. Our room was on the third floor and faced the street which turned out to be more interesting than facing the water. The room is very large and comfortable for the 3 of us. The hotel is new but is built with big wide wooden planks as paneling on the walls and has old photos as decorations. It has an old feel with new conveniences. We have arrived in time for lunch and we take big umbrellas supplied by the hotel and stroll over to the main street. We found McDouglas Golden Grill and had chili dogs. We strolled around town taking pictures between rains and Jake left to go check emails etc.
Left to my own devices, I find the local expat bar, Bahmfalks. This is Key West on the crusty side and I feel right at home. As it turns out, we visit this same bar every afternoon during our stay for our afternoon "pick-me-up". This first afternoon, the patrons ignore us until the man in charge wanders over and sits down on a stool next to me. He looks to be in his late 40s and has his arm in a sling. As he sat down, I gestured toward his arm and said "I hope there's a good story at least!" An hour later, we leave the bar to go meet Jake with our sides aching from laughing and vow to return the next afternoon.
THE STORY
Bill has only been in Bocas for about 6 months. He buys the bar and having a big heart and dubious judgement he hires Jacque - an enormous, local black woman (guessing 6'3" 230lbs) with a reputation as a hothead and a bucket full of trouble. He eventually has to fire her because things just aren't working out and that's when the fun begins. There's something about going to employment court and when she loses, she picked up a 2x4 that most of us couldn't lift and halls off and whacks Bill with it.
Bill is a great storyteller and half of the bar patrons join in with their own rendition of the story. We have new friends!