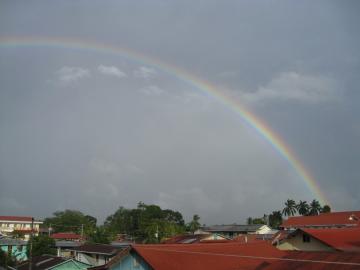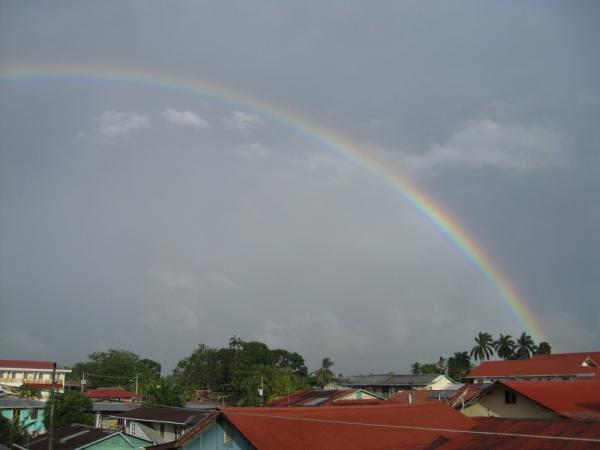 Up at our leisure this morning and we have breakfast at the Albrook Inn on their lovely outdoor seating area. The birds join us for breakfast as they have each morning that we have been here. We're all packed and ready to tranfer to the Sheraton Panama Hotel and Convention Center in Panama City. The cab ride to the hotel goes through the entire city to the south where our hotel is located.
This is a beautiful full service hotel with shopping, several restaurants, pool and spa. After checking in and getting settled we venture out to the Amador Causeway for spectacular views of Panama's skyline and a stroll along the causeway.
Jake, a professional photographer, has chatted on-line with a young female photographer who lives in Panama City and they arrange to meet so that she can show him the sites of Casco Viejo and have a cup of coffee. He returns after having a very nice time but complaining about the ever-present grey sky that doesn't make photographers too happy. Do notice the one photo of the Panama skyline (mine - Jake's similar shot is fantastic) where we have blue skies with huge cloads forming.
To see more of Jake's photos of Panama (some of which I included in this album): http://flickr.com/photos/44169863@N00/2097556768/in/set-72157603409165474/