This morning we transfer back to Panama City and the Albrook Inn via the Bocas airport. Seamless connections. We are meet at the airport by our guide and taken to visit both Panama Viejo and Casco Viejo which are very old Panama (ruins) and a section of Colonial Panama. Both areas are very interesting, both on the Pacific coast (south) side and it isn't even looking like rain!! Our guide fills us in on some of the history of Panama and why certains things are built where they are. We see the prison cells in Casco Viejo where the cells often flooded. There seems to be sadness and violence in every country's history. Finally, near the end of the day we go to the Miraflores locks and visit the museum there. The history of the canal is facinating and we watch the last ships of the day go through the locks from the Atlantic side to the Pacific. Earlier, while visiting Casco Viejo, we have seen the ships queueing up on the Pacific side to enter the canal from the south.

I've got to say, this has got to be a better way to see the canal than from a cruise ship. We got to boat on Lake Gatun with ships going through the canal on our first day of the trip and we have seen the ships entering from the Pacific and finally visited the museum and watched the final ship pass completely thru the Miraflores locks today. Panama doesn't seem to have missed a beat when they took over the canal. The operation seems to be running very smoothly.

Today is our last day on the Adventure Life portion of our trip. After a full day of touring we go back to the Albrook Inn and check out the swimming pool and hottub. We choose to eat dinner at the Inn and just relax the rest of the evening.
Want to Go?
country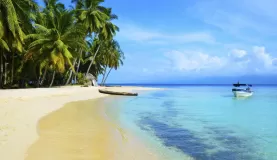 7 Day Tour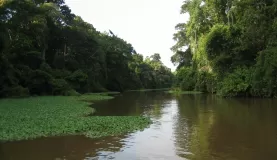 8 Day Tour