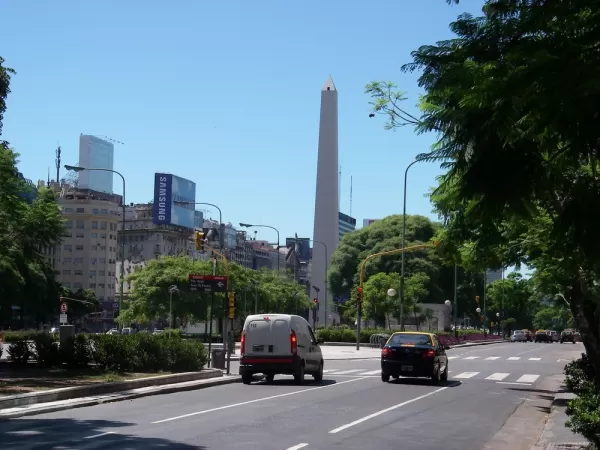 Our guide from yesterday took us from the hotel to the airport for our flight to Ushuaia. On arrival at the domestic airport we learned our flight was rescheduled to leave from the international airport on the other side of town. Fortunately the flight was changed to a later departure time so we were able to make the flight in plenty of time and the guide took us there.
We were met at the Ushuaia airport by a woman from the local guide company. She took us to the Linares Manor, our hotel for our stay in Ushuaia. From there we took a taxi to the ski lift at the base of the hill leading up to the Marital Glacier, a hanging glacier. We took the ski lift up as far as it went and then hiked up to the glacier. We had a wonderful view of Ushuaia, the Beagle Channel and the Chilean islands on the other side of the channel. I would have loved to hike to the peak so we could see the views from the top, but it was 5 p.m., I had no water with me, and we had not eaten since breakfast. We turned back at the base of the glacier, stopped for a beer at the bottom of the lift, and called a cab to return to our hotel. The glacier, we were told, has shrunk drastically over the past few years, an example of the effects of global warming.
Ushuaia is built on a hillside and our hotel was several streets up with a perfect view of the harbor and town below. I took several pictures from the balcony off the lobby. John, Kathy and I walked down towards the harbor, window shopping as we went to the restaurant where we had a great meal. Argentina has great wine.