We finally arrived to our hotel in Mira Flores at 8:30 am and stayed at Terra Viva (wonderful stay)!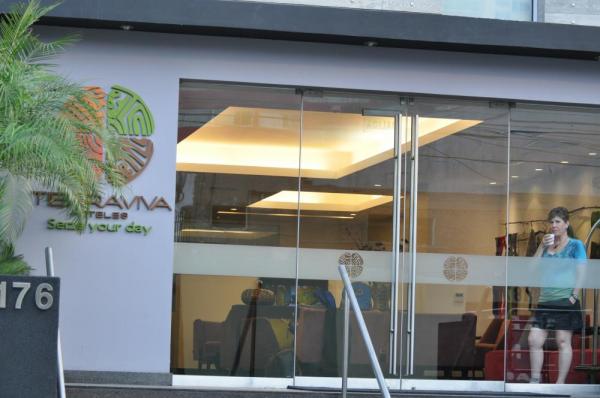 Exhausted, we slept for about two hours, enjoyed an awesome breakfast and toured Terra Flores on foot.
SHOUT OUT to Terra Viva for allowing us one extra hour to check-out! It was truly appreciated!
We enjoyed the sites, artists, food and lovely mall on the coast (along with hang gliders, a drone, Pesco Sours, and Cerviche). What a strange site watching the drone! Where else would you find a drone flown by two guys but in Mira Flores, Peru?
Lima proved a very exciting driving experience!!!! Good thing we trusted our drivers, and just enjoyed the ride.
CAUTION
: DO NOT DRIVE YOUR SELF HERE. It is an spectator sport and not for the faint of heart!
Think of a roller coaster combined with the game of chicken while in a car. Not many cars didn't show the damage from the game!