Have questions? We're here.

Get inspired by the possibilities.
Change and customize this trip to make it yours.
Lakes Crossing
Example 5 Day Tour
What better way to travel the lake country of Chile and Argentina than by boat? Enjoy the gorgeous green waters of Todos los Santos Lake, while the Osorno, Puntiagudo and Tronador volcanoes tower above. Spend a free day in Bariloche, a famous Argentine vacation spot, where you can explore the city on your own or take an optional tour - choose from horseback riding, mountain biking, white-water rafting and more! On your way back to Chile, you'll get to travel through Puyehue National Park, where you'll enjoy the stunning mountain views and unique flora and fauna.
Day-by-Day Summary

Day 1 : Puerto Varas
Day 2 : Lake Crossing
Day 3 : Bariloche
Day 4 : Bariloche - Puerto Varas
Day 5 : Puerto Varas - Puerto Montt
Highlights
Cross Todos los Santos Lake, dubbed the "Emerald Lake" for its green hue
Cross into Argentina and journey through the Andean rainforest
Arrange Horseback rides, rafting, kayaking, fishing or hiking in Bariloche
Places Visited
Bariloche
Lake District
Puerto Varas
Trip Snapshots
Day 1 Puerto Varas
Upon arrival in Puerto Montt, you'll transfer to the lovely city of Puerto Varas, the "City of Roses." Overnight.
Day 2 Lake Crossing
Today you travel across land and lakes by buses and boats, beginning with a bus to Petrohue. From Petrohue Pier you take a modern catamaran for the crossing of Todos los Santos Lake, with water of such a deep green hue that it is also known as "Emerald Lake." During the crossing you will have stunning views of the Osorno, Puntiagudo and Tronador volcanoes. By late morning you will arrive at Peulla, with time for lunch and/or a short walk before boarding a bus to Puerto Frias. After checking with the Chilean custom offices, your journey takes you through a beautiful Andean rainforest up to an altitude of 2,900 feet. After a check-in with the Argentine police, you will navigate across Lake Frias to the village of Puerto Alegre. A short bus ride through an Andean larch forest takes you to Puerto Blest, where you will board another modern motor-catamaran to take you across Lake Nahuel Huapi to Puerto Panuelo.

Your day of travel ends around 9 p.m. with a short bus ride to the Edelweiss Hotel in Bariloche, the famous Argentine vacation center. Overnight in Bariloche.
Day 3 Bariloche
Free day in the city, to spend at your leisure or to take optional tours. Bariloche has something for everyone - whether you want to go horseback riding, mountain biking, white-water rafting, kayaking, fly fishing, or hiking through Nahuel Huapi National Park. For those who want a more relaxing day, a stroll around the city is a rewarding option, as Bariloche is famous for its alpine architecture and European feel. And if you have a sweet tooth, you're in the right spot - Bariloche is renowned for its chocolates, sold in dozens of stores throughout the city. Overnight in Bariloche.
Day 4 Bariloche - Puerto Varas
After breakfast you transfer to the bus terminal, where you'll board a regular international bus to Puerto Varas, crossing into Chile at Puyehue National Park. The trip takes approximately 5-6 hours. Upon arrival at Puerto Varas you'll transfer by car to your hotel. Overnight in Puerto Varas.
Day 5 Puerto Varas - Puerto Montt
After breakfast at your hotel, you'll transfer to Puerto Montt to catch your flight. Fly home or continue your travels in the region!
Notes

Select a Date

Please contact us for internal flight quotes based on your overall itinerary.
Included
4 Breakfasts
4 Nights Accommodations
Excluded
Both International Arrival and Departure Transfers are excluded.
International Flights
Internal Flights
Budgeting
$

120

Meals not Included

$

60

Optional Excursions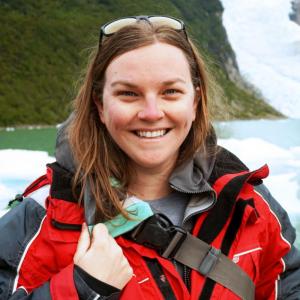 We Love to Talk Travel
Call
+1.406.541.2677
or
Chat Now
Kate was great to work with in the planning stage. She was prompt, helpful, and efficient. Our tour guide, Edwin, was knowledgeable and passionate. We were very happy to have traveled with Adventure Life, it made the trip easy and a true pleasure. We could concentrate on enjoying the experience rather than the details of travel.
Lisa Bridge
When to Go
Good to ideal period to travel, and many people choose to visit at this time.
Chance for unpredictable weather but with fewer visitors.
Favorite South America Tours & Cruises