A short walk from Town Square, our Jackson Hole motel is conveniently located in central Jackson, just 5 blocks from Snow King Mountain, 10 miles from Grand Teton National Park, 12 miles from Jackson Hole Mountain Resort, and 55 miles from the south entrance to Yellowstone. Our 135 modern guestrooms were designed to be your adventure basecamp with open floor plans, practical spaces for storing all of your gear, and conveniences like mini-fridges and microwaves. Amenities include a heated indoor pool and hot tub, on-site restaurants (Big Hole BBQ & BAPP), and a lobby lounge offering grab-and-go bites, laundry facilities, and an on-site salon. Parking and wi-fi are complimentary, as are your in-room coffee and tea.
Activities

No matter what time of year you visit, there is no end to all the things to do in Jackson Hole. We're super close to some of the area's finest activities year-round, from mountain biking to fly fishing to visiting Grand Teton and Yellowstone National Parks in the summer, to snowshoeing, snowmobiling, wildlife viewing, and of course, skiing and snowboarding the famed Jackson Hole Mountain Resort in the winter. Check them out below and start planning your trip today.

SUMMER

Fly Fishing
Grand Fishing Adventures offers fishing trips on all of Jackson Hole's best waters, including in Grand Teton National Park. They cater to expert anglers and first-time anglers alike. Whether it's float fishing, wading, or horseback adventures, every trip is designed around guests' goals in areas loaded with majestic scenery and wildlife. Friendly and experienced guides are not only great at instructing and getting you onto fish, but they also have the highest safety and training standards in the industry.

National Park Safaris
The southern boundary of Grand Teton National Park is four miles from our front door; the southern entrance to Yellowstone National Park is about one hour farther. These parks couldn't be more different—the former has dramatic mountains that soar up to more than a vertical mile from the valley floor without any foothills to temper their rise; the latter has otherworldly geothermal features and the world's highest concentration of geysers.

Whitewater Rafting
The eight-mile Snake River Canyon is designated a Wild and Scenic River and is home to Class II and III rapids like Lunch Counter, Champagne, and Big Kahuna.

Scenic Float Trips
Some outfitters offer scenic—meaning there are no rapids to negotiate—floats on several different sections of the Snake River. Some of these start in Grand Teton National Park. Others are south of the park. Allow our staff to help you pick the stretch that's best for you.

Guided Hiking
Whether you want a workout or a relaxing walk, we can set you up on a hike with a naturalist guide. Together, you and your guide will determine the hike that best suits your fitness level and interests.

Bike Tours
There are more than 100 miles of mountain biking trails in Jackson Hole, including mellow routes and steep, technical downhill trails.

Horseback Rides
When you dream of exploring Jackson Hole, you're likely on horseback—there is no more Western experience than saddling up and taking off into the mountains.

Rock & Mountain Climbing
Want to rock? The Tetons are known as the birthplace of American mountaineering and climbers come here from across the country to test their skills on the range's granite peaks and spires.

Kayaking & Paddleboarding
Have you heard of SUPing? Short for stand-up paddleboarding, the newish sport has been sweeping the valley's rivers and lakes for the past several years.

Jackson Hole Rodeo
Jackson Hole's rodeo tradition stretches back more than 100 years. The current Jackson Hole Rodeo includes traditional events such as bronc riding, roping, bull-riding, and barrel racing, all of which demonstrate skills that are key to working cattle.

Private Scenic Flights
Soar around some of the tallest peaks in the Tetons in a Cessna. This 60- or 90-minute scenic flight offers an intimate bird's eye view of the valley as it heads up the western slope of the Tetons.


WINTER
Welcome to the magic of winter in Jackson Hole where outdoor activities invigorate and inspire. Whether it's the ski trip of a lifetime, a cross-country ski at the base of the Tetons, or a horse-drawn sleigh ride amongst a herd of elk, we are happy to help you plan your Jackson Hole winter adventure. Read more to discover the winter season.

Downhill Skiing
Jackson Hole Mountain Resort consistently ranked as one of the top ski resorts offers 2,500 acres of inbounds terrain and more than 3,000 accessible acres of backcountry terrain.

Dog Sledding
Endless miles of snow-covered plains and dogs that want to run. We've all heard tales of the famous Iditarod or Call of the Wild, but it isn't every day that you can try out mushing for yourself.

Horse-Drawn Sleigh Rides
Feeling like a day off from skiing or shopping? Head to the National Elk Refuge – just a few minutes from Hotel Jackson – to take a horse-drawn sleigh through thousands of elk who spend the winter here.

National Park Tours
The southern boundary of Grand Teton National Park is just four miles from our front door and the southern entrance to Yellowstone National Park is about an hour's drive away. In Grand Teton National Park in the Teton Range -- breathtaking mountains that soar up to more than a vertical mile from the valley floor. Grand Teton National Park has plenty to do in the winter, with an abundance of snowshoe, hiking, and cross country ski trails. Yellowstone National Park has otherworldly geothermal features and the world's highest concentration of geysers.

Snowmobiling
Winter adrenaline rushes don't have to come from snowboards or skis. Bundle up and get ready for the adventure of your winter - a snowmobile tour.

Snowshoeing
Journey into the heart of winter via one of the most classic modes of winter travel: snowshoes. Tailor the day to your group's desires. Spend a couple of hours, a half-day or a full day with a naturalist guide, exploring Grand Teton National Park or the surrounding National Forests.

National Museum of Wildlife Art
Perched on a hillside opposite of the National Elk refuge, the National Museum of Wildlife Art is one of Jackson's hidden gems. The museum holds more than 5,000 permanent works of art representing wildlife from around the world.

Private Scenic Flights
If you want a truly unique and unforgettable Jackson Hole experience, see the valley from a bird's eye view. Fly along the winding and beautiful Snake River and cross over to the Teton range to fly through the tallest peaks in the valley.

Inquire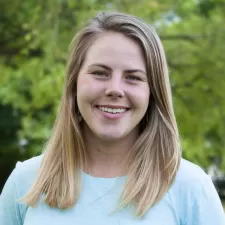 We Love to Talk Travel
Call
1.800.344.6118
or
Chat Now
The trip was terrific with great planning on your part. Most of the adventures were not mainstream and somewhat off the beaten path which made it especially enjoyable!! We felt taken care of and you all were readily available to respond to questions and issues. I would highly recommend your company and friends have already expressed interest based on our pictures and excitement.
Gale Cantor