Sweepstakes is now closed. Stay tuned as we announce the lucky winner!
It's not easy to get to one of the most isolated places on the planet -- but we're making it easier than ever to make an Antarctica adventure happen for polar travelers with our Antarctica for Two Sweepstakes! Enter now for a chance to win $20,000 dollars to take you and a friend on an
Antarctica cruise
. Sweepstakes closes October 26, 2012 -- so
enter today!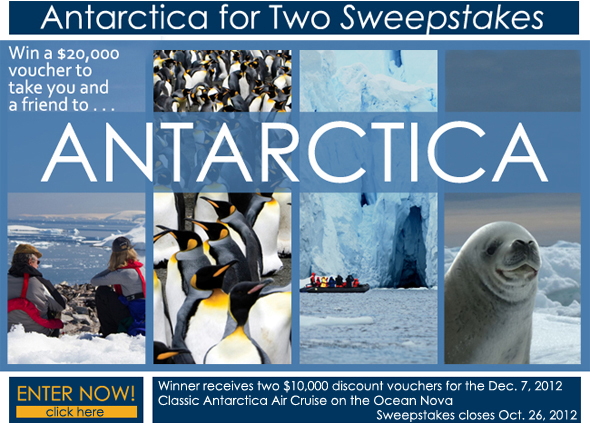 Or you can enter by visiting our website.
Click here.