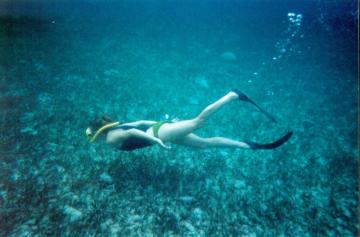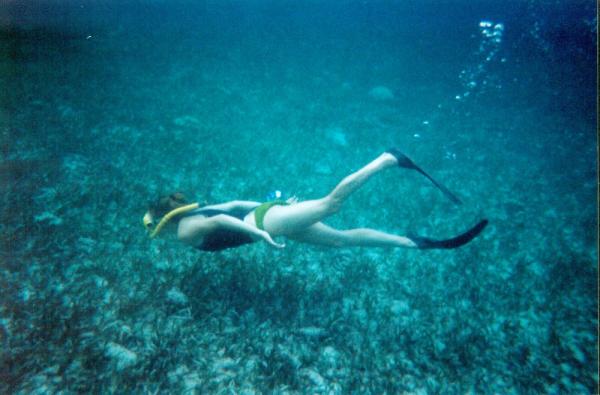 Aaron and I spent the morning repacking our bags and saying our goodbyes to Vicki and Ray and the rest of the Pook's staff. The staff surprised me with a hat and t-shirt for my birthday items which Aaron has now taken over as his own. I assured Pook's we would be back again soon. Ben drove us back to Belize City (I slept during the drive; it had been a long night!!) where we were to catch our water taxi to San Pedro on Ambergris Caye. I gave Ben a great hug and Aaron and I thanked him for giving us a handful of "firsts."
Aaron and I bought our tickets for the water taxi at the marina. It was US$30 for two people from Belize City to San Pedro the money conversion is two Belize dollars for one US dollar, and US dollars are accepted pretty much everywhere. Note: any change you receive will be in Belize currency.
It takes an hour and 45 minutes to take a water taxi to Ambergris from Belize City. While more affordable than taking a small charter flight, it was raining that afternoon, and the water taxis are open-air. And someone on the boat suggested that we cover in a large blue tarp to keep dry. It whipped and flapped in my face the entire ride. The stinging rain in my face might have only slightly been worse. Anyway, we made it to the island in one piece and dry.
I had made previous reservations for us at Ruby's Inn. This is not a common hostel that we work with, but it was affordable and right on the beach -- literally a two-minute walk from were the water taxi docked. When I told Vicki we were going to be staying at Ruby's, she was very excited. Turns out it is her favorite place to stay while visiting San Pedro. Accommodations are very basic, but you have clean sheets, a large osculating fan (an absolute necessity -- it was hot hot hot), a good-sized room and a private bath with hot water. The staff of Ruby's is also incredibly sweet and excellent hosts. I was particularly fond of a girl named Tiffany who helped me with the reservations. To give you an example of their wonderful service: Aaron had contacted Ruby's before our trip to surprise me with a birthday cake upon our arrival. The staff supplied us with a HUGE home-baked cake that could have served twenty hungry people, easy. They brought it to our room, candle lit and all. Aaron and I had two plate-sized pieces, then shared the rest with the gals at Ruby's.
We spent the afternoon reading and playing cards and found a nice nearby restaurant for dinner. That night a storm rocked the island and took out the power across all of Ambergris. Aaron and I stood on the balcony and watched a terrific lighting show. A little scary -- a lot romantic.