Press release from January 23, 2003 regarding the rerouting of a road that was to threaten the Valdivian rainforest of southern Chile.

January 23, 2003

Good news for the temperate Valdivian rainforest of southern Chile: on 11 January, the government of Chile signed an agreement to redefine the routing of the Coastal Range Road and establish mechanisms for the creation of protected areas along the country's Coastal Range - home to the oldest and most diverse rainforest remaining in southern South America.

The agreement was signed with the Coastal Range Coalition, an NGO group spearheaded by WWF that includes more than 12 institutions, ranging from indigenous groups to leading scientists, interested in the conservation of the remaining temperate rainforest of the Coastal Range. The Minister of Public Works, the Intendente of Region X (State Governor), and the Directors of CONAMA (National Environmental Commission) and CONAF (National Forestry Agency) signed the agreement on behalf of the Government of Chile, and Francisco Solís signed on behalf of the Coastal Range Coalition.

The Coastal Range Road was initiated to connect the cities of Valdivia and Puerto Montt by way of the Pacific Coast. The planned route passed along the western flanks of the Coastal Range, which contains the oldest and most diverse rainforest remaining in southern South America. One of only five temperate rainforests in the world, the Valdivian rainforest is one of WWF's Global 200 ecosystems. The road would have further fragmented this ancient rainforest and facilitated its conversion to eucalypt and pine plantations.

The agreement represents an outstanding conservation result. Twenty percent of the 200-km road that is already under construction will be changed from a logging penetration road (speed limit of 70 km/h) to a minimal environmental impact road (speed limit of 40 km/h).

Additionally, the remaining 80 percent of the road, currently under study, will be routed outside forested areas (east of the range) and use existing minor roads. Significantly, each segment will be subject to a full environmental assessment, which is not required by law. Finally, the plan also considers the establishment of protected areas, since less than five percent of the Coastal Range is currently under protection.

This agreement with the government of Chile is unprecedented: only two years ago the project was moving at full speed and no communication channels existed between the environmental community and the regional or national governments. At the event, the Chilean government recognized that the Coastal Range Coalition was a legitimate, scientifically and technically sound NGO, capable of engaging in this and other important environmental issues in the ecoregion.

The Coastal Range Coalition and WWF's Valdivian Temperate Rainforest Ecoregional Programme will now work to implement the agreement and ensure long lasting conservation results in this rare and special ecoregion.


Information aquired from Rainforest Action Network
Want to Go?
country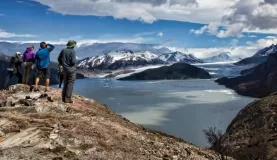 continent